Allmerica Financial Alliance Car Insurance Review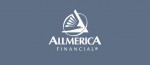 This Allmerica Financial Alliance car insurance review will focus on the Allmerica Financial Alliance Insurance Company based in Boston, Massachusetts. The company is known for providing clients with excellent customer service, and has even received excellent ratings from A.M. Best.
The company was founded in 1852 to provide homeowners insurance, and has since expanded their list of products and services to include car insurance. While they were originally established in New York, they are licensed to sell insurance policies in almost all 50 states.
It's super easy to find and compare car insurance quotes from the leading auto insurance companies for free – just enter your zip code to see how easy it is today!
Some of their most popular services include liability coverage, identity theft, umbrella policies and coverage for stolen valuables. Their website is relatively difficult to navigate, so it would be best to contact a customer service rep to discuss their services.
Aside from personal coverage, like car insurance, Allmerica Financial also extends policies to business owners. For instance, they provide insurance policies that cover small businesses, corporations and ocean marine locations.
The company also handles personal and business investment cases. While they have had some customers complain, the majority of their customers are satisfied with the services that they provide. Most complaints center around their refusal to renew certain policies after a claim has been filed.
The easiest way to compare car insurance quotes with the rate you received from Allmerica Financial Alliance is to enter your zip code into the free comparison tool – you can get started for free today!