Business Car Insurance Quotes
Business car insurance is not the same as personal coverage, and your commercial insurance rates might reflect that. Enter your ZIP code below to get business car insurance quotes from local companies and start comparing rates so you can get the best price on your business coverage. Scroll down now to get free business auto insurance quotes.
Compare Car Insurance Companies
Secured with SHA-256 Encryption
UPDATED: Oct 18, 2020
It's all about you. We want to help you make the right car insurance coverage choices.
Advertiser Disclosure: We strive to help you make confident car insurance decisions. Comparison shopping should be easy. We are not affiliated with any one car insurance company and cannot guarantee quotes from any single company.
Our car insurance industry partnerships don't influence our content. Our opinions are our own. To compare quotes from many different car insurance companies please enter your ZIP code on this page to use the free quote tool. The more quotes you compare, the more chances to save.
Editorial Guidelines: We are a free online resource for anyone interested in learning more about auto insurance. Our goal is to be an objective, third-party resource for everything auto insurance related. We update our site regularly, and all content is reviewed by auto insurance experts.
Key takeaways...
Commercial car insurance is not the same as personal auto insurance
Commercial car insurance is for small, medium-sized, and large businesses
It is a good idea to also purchase coverage to help pay for damages to your own vehicles
When looking for a business car insurance quote, there are many avenues that you can take. Whether you have a small business or a big one, if you have vehicles involved you will need to purchase insurance for them.
As a business owner, you should be concerned about your bottom line, which is why comparing quotes is an important step.
Purchasing a car insurance policy for your business can be a simple process or it can be more complicated, depending on the size of your company and the type of vehicles you are insuring.
Depending on the level of complication, you can either get your insurance quotes online or through an insurance company directly.
Get car insurance quotes now by entering your zip code into the FREE quote finder tool!
Who Should Get Business Car Insurance Quotes
Almost any business owner who has vehicles associated with the business should get a quote. Obtaining a quote does not have to take a lot of time and if you get a few of them you have the advantage of seeing which one is cheaper.
Commercial car insurance is for small, medium-sized, and large businesses.
Even if you are the only person involved with the business and you use your car for your business, as well as for personal use, you may need coverage to protect you during those business hours of use.
You might have a business that does not own any of its own vehicles but your employees use their own cars for business purposes.
If this is the case, you will need commercial insurance.
Even though your employees have personal auto insurance, many companies may not cover damages caused by business use.
In this instance, your company will be responsible for the difference. Carrying sufficient commercial coverage will prevent your company from being sued.
Many different types of businesses will benefit from commercial auto insurance. Snow removal, tow trucks, delivery companies, courier services, construction, and landscaping companies are just some examples.
If you are questioning whether or not you should get car insurance for your business, consult this article from the Insurance Information Institute.
Compare Car Insurance Companies
Compare quotes from the top car insurance companies and save
Secured with SHA-256 Encryption
Compare quotes from the top car insurance companies and save
Secured with SHA-256 Encryption
What Determines a Business Car Insurance Quote
As with any other type of insurance, how much you are quoted will be based on a lot of things. The types of vehicles you are insuring and what they are used for are big factors.
A semi-truck or a truck that is carrying materials that are toxic and hazardous will be much more expensive to insure than a mid-sized sedan that is used to deliver newspapers.
The driving history of the drivers will be one of the biggest determinants of a rate quote.
For this reason, if your employees will be doing a lot of driving, make sure that their records are clean.
If you own a business that hires a lot of teenagers, know that teenage drivers are the highest risk drivers, according to the National Highway Traffic Safety Administration.
Even if they have a clean record, their driving experience is very short and the insurance companies will charge you more because of it.
Types of Business Car Insurance to Consider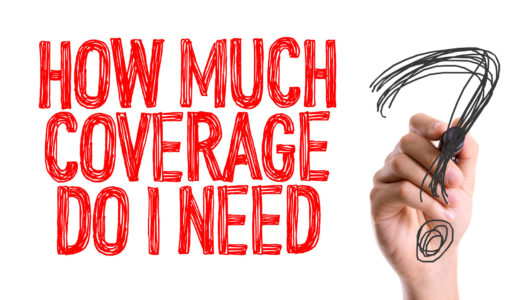 Although many of the coverages available for businesses are similar to those for personal car insurance, you will usually need to choose higher limits to make sure your business isn't sued for amounts above what your insurance covers.
The transportation goods across state lines result in additional insurance needs.
Often times you will need special coverage or proof that you are covered for financial responsibility in all states in which you travel.
Check with the Department of Transportation, which usually sets out the requirements needed.
If you only purchase one type of business car insurance, make sure it is liability coverage. This is the minimum requirement in most states, plus it protects you from legal action.
This kind of coverage will protect you if you or any of your employees cause an accident. It will help pay for damage done to the other vehicle or property, as well as for any injuries that the other party incurs.
It is a good idea to also purchase coverage to help pay for damages to your own vehicles.
Collision will pay for repairs or replacement as a result of hitting another car or object. Comprehensive helps pay for damage that is caused by natural disasters or theft.
Some states require that you carry some sort of medical coverage to cover any injuries to people in your car.
The name for this will be different depending on which state you live in.
Uninsured motorist coverage is a smart move that will protect you from those who have no insurance, as well as from drivers whose limits are too low to pay for all of the damages.
Besides general auto coverage, you may need to purchase additional coverage based on the type of business you own, the vehicles being used, and if there happens to be other drivers involved.
Using a Third-Party Site to Get Quotes
A quick way to get car insurance quotes for your business is through an online company that produces multiple rate quotes from the companies affiliated with them.
This way is recommended if you have a good understanding of business auto insurance and what you want.
Online, third-party sites are a quick and efficient way to get a quote, especially if your insurance needs are fairly simple and you are not sure which company to use.
Compare quotes from the top car insurance companies and save
Secured with SHA-256 Encryption
Obtaining a Quote from a Particular Car Insurance Company
For companies that are large and have vehicles other than the basic car, van, or pickup truck, it may be better to get an insurance quote directly from a particular provider.
You can do this online or in person. In fact, in some instances, you will be unable to receive a commercial quote online because of the complications involved.
If you are just starting out in business and you are unsure of what to get, or if your commercial insurance needs are more complicated, it is a good idea to get on the phone or visit an insurance office near you.
You can speak with an agent and figure out the best policy together.
Make sure you choose an agent who deals mainly with commercial accounts and has a great understanding of the insurance protocols.
Whether you obtain a quote through the Internet or through an agent, getting a quote is free. It is also pretty instantaneous.
Although it may be tempting to choose the cheapest quote so that you can get on with your daily business operations, it is worth it to take your time to make a decision.
How to Choose a Quote
Choosing a commercial auto insurance company because it had the lowest rate quote is not always the best way to proceed. You want to make certain that the company you decide on is trustworthy and will work with you in the event you have to file a claim.
Being a business owner yourself, you can appreciate why choosing a company that is strong financially is important.
You don't want a commercial policy with an insurance company that is about to go under or is struggling to pay claims.
One way to ease your mind is to visit the websites for Standard and Poor's or A.M. Best.
Although the current financial picture is important, what is predicted for the future is also important if you plan on staying with the company for a period of time.
If you are a local company, using the Better Business Bureau as a resource may be a good move, especially if the insurance company you are considering is in your local area.
Because they are free to acquire, it is always a good idea to get a few quotes for your business auto insurance needs before choosing one particular policy. It increases your choices and gives you options, not only price-wise but also as far as customer service and coverage.
It's easy to get quotes for business car insurance! Enter your zip code below and start comparing for FREE!