How much car insurance is enough?
How much car insurance is enough depends on where you live. Each state has minimum car insurance requirements that drivers must meet in order to legally drive on state roads. Refer to our guide to learn about the car insurance requirements in your state so you can be sure your car insurance is enough.
Compare Car Insurance Companies
Secured with SHA-256 Encryption
UPDATED: Nov 7, 2020
It's all about you. We want to help you make the right car insurance coverage choices.
Advertiser Disclosure: We strive to help you make confident car insurance decisions. Comparison shopping should be easy. We are not affiliated with any one car insurance company and cannot guarantee quotes from any single company.
Our car insurance industry partnerships don't influence our content. Our opinions are our own. To compare quotes from many different car insurance companies please enter your ZIP code on this page to use the free quote tool. The more quotes you compare, the more chances to save.
Editorial Guidelines: We are a free online resource for anyone interested in learning more about auto insurance. Our goal is to be an objective, third-party resource for everything auto insurance related. We update our site regularly, and all content is reviewed by auto insurance experts.
Key takeaways...
Minimum state insurance requirements provide less than what you might need for coverage
Getting the right car insurance isn't simple; there are multiple things you need to consider
Supplemental coverage options exist to make sure you are fully covered
Car insurance discounts and car insurance factors can either help or hurt your car insurance rate
Every driver is required to have car insurance, but finding the right coverage can be very confusing.
Every state has different requirements, different types of auto insurance cover different things, and premiums vary depending on where you live, the car you drive, and more.
When it comes to finding the best car insurance rates, you need to understand what the basic requirements mean.
It's a fact that consumers who spend time learning about car insurance always get better rates than those who just sign up with the first company to provide a quote.
Online car insurance comparison will be your most straightforward way to get the best car insurance rates, but for now, let's learn some basics.
But if you'd like to go ahead and start comparison shopping, enter your ZIP code above and find better and more affordable car insurance today!
How much car insurance is required by law?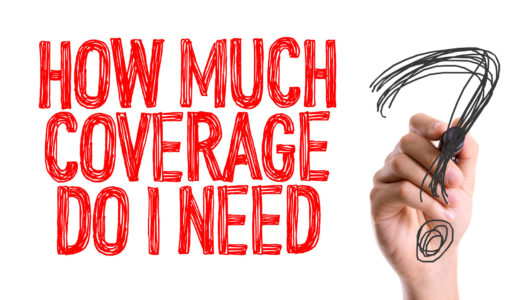 Every state has different requirements. You can learn more about state minimum car insurance requirements here.
Take note that most state requirements are far less than what most drivers should need and are in place only to provide some kind of protection based on minor accident damage.
Once you learn more about the types of coverage, google items like "Florida state car insurance requirements" and look for your official state department page for the most current requirements.
Compare quotes from the top car insurance companies and save
Secured with SHA-256 Encryption
What do numbers like 15/50/15 mean?
These are three main categories of liability car insurance coverage, and these numbers reflect the amount of insurance coverage per item. In order, they always go like this:
Amount of bodily injury (liability) coverage per person for an accident
Total amount of coverage for ALL persons injured in a car accident
Amount of coverage for property damage
So, in this example 15/50/15 would be:
$15,000 in bodily injury liability coverage per person for an accident
$50,000 total coverage for ALL persons injured in a car accident
$15,000 in coverage for property damage
Any damages beyond these limits will fall outside of your insurance company's responsibility, ultimately subjecting you to litigation and/or personal liability.
Most state minimum requirements are so low that most people opt for numbers which meet or exceed $100,000 for each category above.
Other Questions to Consider
1. Do part-time drivers need car insurance?
Yes, they do.
Even though a student or part-time driver can be simply added to an existing policy, they still need to be driving with valid insurance.
It's common for car insurance policies to cover any driver operating a vehicle under the vehicle owner's policy as long as the use is limited (such as giving your friend keys to go the store).
However, strict limitations exist, and before handing over the keys to anyone – including family members – always contact your car insurance company to understand who is automatically covered.
Compare Car Insurance Companies
Compare quotes from the top car insurance companies and save
Secured with SHA-256 Encryption
2. Is no-fault car insurance cheaper?
No-fault is not a form of car insurance. It's simply a law designed to avoid designation of blame where each parties respective car insurance company will pay for damages.
You cannot buy a no-fault car insurance policy.
3. Can I get car insurance with bad credit?
Yes, but since most car insurance companies use credit as a qualifying factor, you will most likely have higher rates.
Studies show that drivers with bad credit pose a higher risk to file a future claim, and sometimes (depending on your credit score and the particular company), you may be even denied coverage or quoted with much higher car insurance rates than you expected.
Anyone with bad credit should always compare car insurance companies online as many providers exist who specialize and provide fair premiums for drivers with bad credit.
Making Sure You Have Enough Coverage
Remember that most state minimum requirements are much lower than you should have, and few states require comprehensive car insurance which provides insurance to protect damages to your vehicle. You really need to understand this —
Most states require drivers to obtain car insurance to protect other people but rarely require car insurance to cover your own vehicle.
Instead, many drivers opt for additional types of coverage in addition to expanded policy limits beyond state requirements. Some of the most common types of car insurance include:
Comprehensive
GAP insurance
Collision
Rental car coverage
You can learn about the different types of car insurance coverage here.
Compare quotes from the top car insurance companies and save
Secured with SHA-256 Encryption
How to Get the Lowest Car Insurance Rates
There are many ways to get lower insurance rates including asking about car insurance discounts, attending approved driver education courses, opting for a low-mileage policy, and more.
But the most influential three items will be:
The type of vehicle insured
Your driving record
Your credit history
These three items make up a large portion of your car insurance rates, so always pay particular attention to them.
Want to get better and more affordable car insurance rates? Enter your ZIP code below and compare at least three to four policies today!