Does car insurance cover flood damage?
Basic car insurance does NOT cover flood damage. You will need to upgrade to a comprehensive policy to have car insurance pay for flood damage or any other damage caused by weather or vandalism. Enter your ZIP code below to compare comprehensive rates from local car insurance companies.
Compare Car Insurance Companies
Secured with SHA-256 Encryption
UPDATED: Sep 23, 2020
It's all about you. We want to help you make the right car insurance coverage choices.
Advertiser Disclosure: We strive to help you make confident car insurance decisions. Comparison shopping should be easy. We are not affiliated with any one car insurance company and cannot guarantee quotes from any single company.
Our car insurance industry partnerships don't influence our content. Our opinions are our own. To compare quotes from many different car insurance companies please enter your ZIP code on this page to use the free quote tool. The more quotes you compare, the more chances to save.
Editorial Guidelines: We are a free online resource for anyone interested in learning more about auto insurance. Our goal is to be an objective, third-party resource for everything auto insurance related. We update our site regularly, and all content is reviewed by auto insurance experts.
Key takeaways...
Basic car insurance does not cover flood damage
Supplemental coverage options like comprehensive insurance will help with repairs
Various policies are available that will provide you with protection from flood damage
A flood has the potential to total a car. When enough water gets into a vehicle, it will destroy the engine as well as the interior. If you live in a flood zone or are visiting one, it's important to look at how car insurance will take care of the damages.
Enter your zip code above to compare rates for the coverage you desire.
What a Basic Policy Covers
A basic auto insurance policy will vary from state to state. Every state has a minimum level of coverage that every driver must carry. However, it is up to you in terms of whether you want to add to the coverage.
A basic policy is going to cover such things as:
Bodily injury
Property damage
Medical payments
Knowing what basic auto insurance covers will ensure you know how to get the necessary coverage. If a state doesn't require comprehensive or collision coverage, for example, it doesn't mean you can't choose to add it on your own.
When you get a quote from an insurance company online, you can check off what coverage you want and the coverage limits. This ability to choose the coverage you want will allow you to compare the cost between coverage levels.
You will quickly see that adding a little extra coverage above state minimum won't cost a lot of extra money. This affordability is why it's highly advisable to add coverage in all areas – you never know when you're going to need it.
The average policy is going to cover you if you get into an accident with another car. Whether it's your fault or their fault, that's what you have insurance for.
The insurance company will take care of medical bills, repairing your car, and potentially the medical bills of the other party. All of this happens once you pay the deductible on your policy.
However, when there is a flood in your area and your car is damaged, your basic policy won't provide the coverage.
Compare Car Insurance Companies
Compare quotes from the top car insurance companies and save
Secured with SHA-256 Encryption
Compare quotes from the top car insurance companies and save
Secured with SHA-256 Encryption
Making Sure You're Covered
Many people don't have flood insurance for their home or on their automobile. More people in the south have the coverage than of any other part of the United States.
However, only 14 percent have the coverage – and that is on home insurance. Most home insurance policies won't cover the damage to your car unless you have a separate rider added to it.
You have to look at getting the coverage on your car insurance policy. Comprehensive coverage is the specific type of auto insurance that would cover a flood because it covers the "non-driving" related incidents.
Your vehicle being consumed by a significant amount of water because of a flood would fall into this category.
You would need to have total comprehensive coverage on your car insurance policy for the insurance company to accept a claim for flood damage.
Further, you would need enough within the coverage for it to take care of all of the repairs – or be able to total your car out and provide you with the funds for you to get a new car.
The fine print on a policy needs to be read as well. Not all insurance policies are the same. If you are specifically purchasing comprehensive coverage on your policy so you have flood protection, you need to know that you are in fact covered.
Particularly if you live in a flood zone, a rider might need to be added, which means you need to add more to your policy for coverage.
Finding a Policy that Offers Protection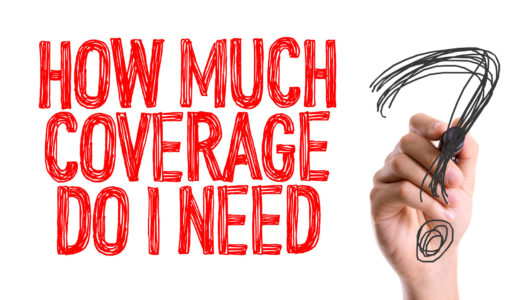 When you want flood damage to be covered by your car insurance, you have to be sure you have comprehensive coverage. When you begin shopping for auto insurance, you will start by entering your zip code.
This information will tell the insurance company where you are located and let the company know if you are in a flood zone.
The system will also flag what state you are in and set the minimum insurance requirements including:
the liability amounts for property damage
the liability coverage for bodily injury
personal injury protection (PIP) limits when required
You can then choose to adjust the limits higher, but not lower.
You will also be given the opportunity to add coverage, including comprehensive, collision, and under/uninsured motorist. All of these options are up to you. However, the comprehensive should be checked to ensure you get the flood coverage included.
Quotes will then be given to you from multiple insurance companies so you see what the cost of coverage will be to at least meet state requirements and have the comprehensive coverage.
Once you decide on a company based on their reputation and the cost of the premium, it's a good idea to call the insurance company and confirm that the presence of comprehensive coverage will provide you with the flood coverage.
When you get the policy, you will have peace of mind knowing you're covered in the event that a flood does occur, causing damage to your car.
Floods are common, especially in the south. If you have a basic policy, you probably don't have coverage. If you want certainty that an insurance company won't deny a claim after your car suffers flood damage, the best thing to do is add comprehensive coverage.
Combine adding comprehensive with a call to the insurance company and you won't have anything to worry about when you hear that there are flood watches in your area.
Compare car insurance quotes by entering your zip code into our free rate tool below.