Does car insurance cover riot damage?
Liability-only and collision car insurance will not cover riot damage because the vehicle was not involved in an accident. You will need comprehensive car insurance to cover riot damage, theft, and vandalism. Enter your ZIP code below to start comparing comprehensive car insurance quotes from local companies.
Compare Car Insurance Companies
Secured with SHA-256 Encryption
UPDATED: Apr 13, 2022
It's all about you. We want to help you make the right car insurance coverage choices.
Advertiser Disclosure: We strive to help you make confident car insurance decisions. Comparison shopping should be easy. We are not affiliated with any one car insurance company and cannot guarantee quotes from any single company.
Our car insurance industry partnerships don't influence our content. Our opinions are our own. To compare quotes from many different car insurance companies please enter your ZIP code on this page to use the free quote tool. The more quotes you compare, the more chances to save.
Editorial Guidelines: We are a free online resource for anyone interested in learning more about auto insurance. Our goal is to be an objective, third-party resource for everything auto insurance related. We update our site regularly, and all content is reviewed by auto insurance experts.
Key takeaways...
Riot damage can happen at any time, anywhere
State-required insurance doesn't cover riot damage, because it's not a result of a car accident with another vehicle
The cost of riot damage can be extensive
Comprehensive coverage would provide you with the needed financial protection on your car insurance policy
Riots happen throughout the United States. Depending on how violent the riot is, it can cause damage to the cars in the general vicinity.
If your car is damaged from a riot, it's important to know whether your car insurance policy will cover the damage.
Looking to fully protect your car? Compare at least three to four policies today to find the best auto insurance coverage for you! Enter your ZIP code above!
What is common riot damage?
The level of damage in a riot varies depending on the location and even the reason for the riot.
With multiple riots breaking out in the U.S. over the past several years, the damage has been both extreme and extensive.
Some types of riot damage specific to vehicles include:
The cost of the riot damage could be more than what you want to pay on your own.
You should be able to file a claim with your car insurance company. However, the type of coverage you have will determine whether a claim is accepted or not.
Compare quotes from the top car insurance companies and save
Secured with SHA-256 Encryption
Why Basic Insurance Isn't Enough
A basic insurance policy is what the state would require you to have because it assumes most accidents will be with another vehicle. Most states require the following types of insurance coverage:
Bodily injury
Property damage
Personal injury protection
States will determine what kind of insurance you are required to have, in other words, the minimum level of coverage to have. It is then up to you to decide if you want to increase coverage for a higher level of financial protection.
When it comes to riot damage, property damage coverage is not going to help you.
Property damage liability is for the damage that you cause to other vehicles. During a riot, the damage is a result of what other people have done to your vehicle.
What coverage protects against a riot?
Since basic insurance is not going to help you, it's important to look at the kind of coverage that will protect you.
Comprehensive coverage provides you with the protection needed when your car is damaged and you're not involved in a crash.
Adding comprehensive coverage gives you more financial protection because you would be covered against all sorts of damage. Particularly with a riot, you never know what kind of damage could occur.
Furthermore, there is no way to protect your car against a riot because one could happen at any time.
Most states don't require you to have comprehensive coverage. A lienholder, however, might.
Compare Car Insurance Companies
Compare quotes from the top car insurance companies and save
Secured with SHA-256 Encryption
Liens are in place when you have a lease or a car loan. The lienholder holds the title to your car until it is paid off in full.
Lienholders need to protect their investment and, therefore, will often identify requirements above and beyond state minimums for you to fulfill on your insurance policy.
Proof of insurance might need to be faxed to them and you might have to identify the lien holder on your insurance policy.
How much is comprehensive coverage needed to cover riot damage?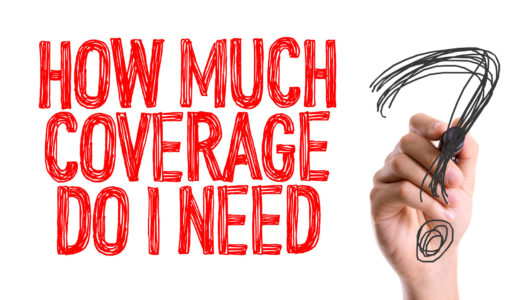 A riot could be extensive. Some riots have resulted in cars being set on fire and worse.
The amount of comprehensive coverage on your policy should be substantial enough to repair damages from the following:
a fire
bullet holes
trampling
more
When you file a claim against riot damage or anything else, you will have to bring your car into a collision center or mechanic for damages to be identified. A cost for repair will then be established.
Insurance will only cover the repairs up to the amount you are covered for on your policy.
If you have $10,000 worth of comprehensive coverage and the total cost of repairs is $15,000, the remaining $5,000 would be your financial responsibility.
You have to look at the likelihood of experiencing car damage that doesn't involve a car crash.
Comprehensive coverage provides you with protection against a riot, and since these could happen at any time, it's important to add the coverage to your policy.
You can get quotes online to see what the various levels of coverage would cost. You can also get quotes from multiple companies to see who has the most affordable policy.
In the end, riot damage has the potential to cost you a lot of money in car repairs.
If you have comprehensive coverage, and in a large enough amount, you can file a claim and the car insurance company will take care of most repairs. The only expense you would have to endure is that of the deductible.
Do you want to ensure that your car is protected? Enter your ZIP code below and start comparison shopping for better auto insurance today!