What to Do When Negotiating Car Insurance Rates
If you're wondering what to do when negotiating car insurance rates, refer to our guide. We recommend shopping around online, asking for discounts, and figuring out what coverage you need before negotiating auto insurance rates with a company. Get your free quotes here before you buy a policy so you don't pay more than you have to for car insurance. Enter your ZIP code below to get started.
Compare Car Insurance Companies
Secured with SHA-256 Encryption
UPDATED: Oct 18, 2020
It's all about you. We want to help you make the right car insurance coverage choices.
Advertiser Disclosure: We strive to help you make confident car insurance decisions. Comparison shopping should be easy. We are not affiliated with any one car insurance company and cannot guarantee quotes from any single company.
Our car insurance industry partnerships don't influence our content. Our opinions are our own. To compare quotes from many different car insurance companies please enter your ZIP code on this page to use the free quote tool. The more quotes you compare, the more chances to save.
Editorial Guidelines: We are a free online resource for anyone interested in learning more about auto insurance. Our goal is to be an objective, third-party resource for everything auto insurance related. We update our site regularly, and all content is reviewed by auto insurance experts.
Key takeaways...
Carrying insurance for your car is a smart thing to do financially, and it is also required by most of the states
Shopping around for other car insurance companies can be a good strategy when you want to lower your rates
Research any discounts that you may be eligible for
Make sure you are only paying for coverage you need
When you are trying to negotiate lower car insurance rates, there are things that you should do and things that you shouldn't do.
Carrying insurance for your car is a smart thing to do financially, and it is also required by most of the states. This doesn't mean, however, that you have to pay top dollar for it.
Find cheap auto insurance quotes now by entering your local ZIP code into the FREE quote tool above!
There are quite a lot of providers of car insurance located throughout the country, and many of them will compete for your business by offering lower rates.
Some will offer discounts to reward those drivers who are doing what they can to keep claim rates low. There are also decisions that you can make that will result in a decrease in your premiums.
Do Shop Around
Shopping around for other car insurance companies can be a good strategy when you want to lower your rates. If your current company isn't meeting your needs, either financially or in other ways, then you should find one that will.
Some companies will offer you a discount for switching from a different company. Others just offer better rates for their policies. You will often be charged an extra fee for the application and/or for administrative charges.
Compare what you will save with this extra charge and decide whether a switch is worth it.
If you find a new company to insure your vehicle, make sure that you don't cancel your old policy until your new one is in place. If you do, you will have a gap in your insurance and this is bad in a couple of ways.
First of all, if something were to happen to your vehicle during the coverage gap, you would not be covered for any of the damage and you would be required to pay for everything on your own.
Secondly, insurance companies see a gap as being a negative thing, even if it was only a day or two in duration. This will probably cause your premium to increase, not only now but also in the future.
Compare quotes from the top car insurance companies and save
Secured with SHA-256 Encryption
Do Ask about Discounts
One easy way to lower your auto insurance rates is to take advantage of any of the many discounts that most insurance companies offer.
These discounts are meant to help those who are considered to be a low risk to the insurance company. There are discounts for a variety of things, depending on each insurance provider.
One of the most prevalent and easiest discounts to use is the multi-policy discount, which can save you up to 20 percent depending on the company.
If you rent an apartment or if you own a house, you can combine your homeowner's/renter's policy with your auto policy. If you insure any other vehicles, including recreational vehicles, and you insure them with the some company, your rates will be lowered as well.
If you have a teenage driver, you are probably especially interested in finding out ways to lower your insurance bill. Teen drivers pay the most for car insurance because of their high risk on the road, as explained by the National Highway Traffic Safety Administration.
One way to save money on them is to encourage them to do well in school. Many insurance companies will offer discounts to students who get an average of B or better.
Other discounts that may be available are for having safety features and anti-theft devices in your vehicle, and for having no accidents.
Do Evaluate Your Car Insurance Needs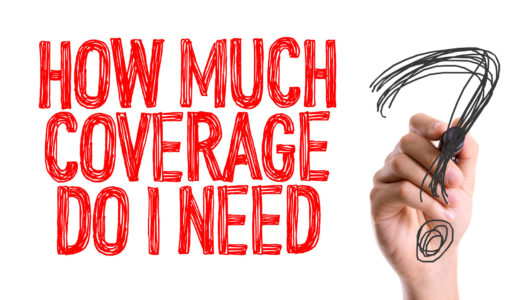 Not all vehicles need to be fully insured. You may be able to lower your rates by taking off some of the coverage that you currently have on your policy. At the very minimum, you will need to carry coverage for liability and any other state requirement.
If you are unsure as to what coverage is needed in your state, contact your state insurance department. You can find its information online, or with this map.
Once your state requirements are fulfilled, you can start to evaluate what you really need.
If you are driving a vehicle that is up there in age and you are carrying coverage for comprehensive and collision, you may be able to drop those coverages. It is unnecessary to carry those coverage types once the value of your car gets close to your deductibles.
Visit Kelley Blue Book to get a general idea of what your vehicle is worth. Compare that with your deductible and decide if you may be able to cancel that extra insurance coverage.
Also look at the medical coverage on your policy. If you are carrying coverage on your vehicle and you have good health insurance, you may be paying for too much.
If this is the case, consider removing the medical payment coverage from your auto policy. Consult with your agent before doing so in case there are better reasons to keep both.
If you are currently carrying roadside assistance coverage on your policy, but you have AAA or some other similar coverage, take that coverage off.
There is no need to be covered twice. Also, if you are paying for car rental insurance in the event your car has to be repaired but you have other cars in your household that you could use instead, consider dropping the rental insurance to save some money.
Don't Drop Coverage that Is Necessary
Although dropping some types of coverage may be a good way to lower your insurance bill, there are times when it is not smart.
Even though paying for just basic insurance will save you money on your monthly premium, you will end up paying a lot more in the event you are in an accident.
If you are driving a car that is more expensive to repair or replace, removing coverage that helps pay for damage to your own vehicle, such as comprehensive and collision, is not a very good idea.
Also, if you are leasing your vehicle or if you are financing a new purchase, you are probably required to carry full coverage until the financial obligation has been met.
Compare Car Insurance Companies
Compare quotes from the top car insurance companies and save
Secured with SHA-256 Encryption
Compare quotes from the top car insurance companies and save
Secured with SHA-256 Encryption
Don't Go with a Questionable Company
If you are shopping around for rate quotes and you come across one that seems too good to be true, it probably is. Some companies may offer low rates but then don't follow through when it is important to you.
That is why you should do research on each company you are considering and not just choose one based on its quote.
One thing you should do is get a hold of your state insurance department and inquire about the companies. See if they are able to sell insurance in your state, in regards to licensing and registration. Also ask about any complaints made against them or other negative information.
You can also reference your local Better Business Bureau to inquire about offices in your area. You will be presented with positive information about the company, as well as any complaints and how they were handled.
Also visit a website such as A.M. Best., where you will be able to see how a company stacks up financially. You do not want to choose a company that rates low and doesn't have enough assets to support current and future claims.
You also don't want to choose a provider that has a negative outlook and may not be around for a very long time. The general rule of thumb is to choose a car insurance provider that rates with an A- or better and has an outlook that is considered to be stable or positive.
Don't Screw up Your Credit
If you can't figure out a way to lower your car insurance premium and you are looking to save money in your budget, don't skimp on paying other bills.
If you don't pay a bill or you pay it late all the time, whether it is your car insurance bill or another one, it will affect your credit in a negative way.
The majority of auto insurance companies take your credit history into account when determining your premium. Having good credit is one way to lower your rate, so you should do whatever you can to keep your credit in good standing.
If you need advice on how to improve a poor credit score go to myFICO. This will help you in many areas of your life.
Along with affecting your credit, the consequence of paying your car insurance bill late includes possibly having your policy canceled.
This is not something that you want to happen. Not only do you have to find a new insurance company, but you will have a gap in your car insurance coverage.
A gap will negatively affect you for a very long time. Most insurance providers will charge you a higher premium if you happen to have a past coverage gap. You will probably be charged more because you have an insurance cancellation in your history as well.
Don't waste any more time to look for car insurance rates just fill your ZIP code into the FREE quote tool below!