Lowering Car Insurance Rates the Easy Way
Lowering car insurance rates the easy way will only take a few minutes of your time. Enter your ZIP code below to get free car insurance quotes from local companies. Use these quotes to shop around and find the best policy at the best price for your budget. It's the easiest way to lower your auto insurance rates no matter where you live.
Compare Car Insurance Companies
Secured with SHA-256 Encryption
UPDATED: Oct 18, 2020
It's all about you. We want to help you make the right car insurance coverage choices.
Advertiser Disclosure: We strive to help you make confident car insurance decisions. Comparison shopping should be easy. We are not affiliated with any one car insurance company and cannot guarantee quotes from any single company.
Our car insurance industry partnerships don't influence our content. Our opinions are our own. To compare quotes from many different car insurance companies please enter your ZIP code on this page to use the free quote tool. The more quotes you compare, the more chances to save.
Editorial Guidelines: We are a free online resource for anyone interested in learning more about auto insurance. Our goal is to be an objective, third-party resource for everything auto insurance related. We update our site regularly, and all content is reviewed by auto insurance experts.
Key takeaways...
The best way to save is to decrease what you pay without having to decrease the amount of coverage you have
Shop around to make sure you are getting the best rate for the coverage you need
Check out discounts that you are eligible for to save the most for your coverage
Car insurance may be a necessity but you shouldn't have to make any sacrifices to pay your premium. There are a few different ways to lower your car insurance bill and some are better and easier than others.
The best way is to decrease what you pay without having to decrease the amount of coverage you have.
Start your hunt for cheaper car insurance rates by entering your ZIP code into the FREE quote tool above! Some drivers choose to lower their monthly payments by choosing just basic car coverage.
While this may be the only way for a select group of drivers, for the majority of drivers there are usually other things that they can do to lower payments without sacrificing coverage. It pays to do some researching and asking around to see what your options are.
Shop Around Different Companies
One of the first things you should do when looking to lower your car insurance rate is to go on a shopping spree. There are many car insurance companies and most of them would love to have your business.
Because of the high number of insurance providers, a lot of them offer rates that help them to be competitive in the market.
If you like the amount of coverage you have with your current company and you feel like you are taking advantage of all of the available discounts that your company offers, but you're not happy with your current rates, it may pay off to look around for a policy with another provider.
Use an Internet site that allows you to get more than one quote from companies. This is the fastest way to see if there are cheaper options available, plus it is free to get the quotes, so it can't hurt to try.
Keep in mind that there is usually an application and/or an administration fee when you start with a new company, so make sure that the savings you would receive are worth the additional expense.
If you don't find a quote from a different provider that you are happy with, there are other ways that you can lower your current premium. Even if you find a cheaper premium elsewhere, ask about the following discounts to help you save even more money.
Compare quotes from the top car insurance companies and save
Secured with SHA-256 Encryption
Combine Policies
One of the fastest and easiest ways to start saving money on your car insurance is by combining any other insurance product you have with your car insurance policy. For most people, this would be their homeowner's or renter's insurance.
Combining these two policies, auto and homeowners/renter's–can help you save 10, 15 and even 20 percent with some companies.
If you have boat insurance, ATV insurance, motorcycle insurance, life insurance, or any other insurance you can think of, it would save you, even more, to move those over.
Also, if you have multiple vehicles and drivers in your household, it would save you money to insure them all under one insurance provider.
Increase Your Deductible
One way to keep your current coverage but lower your premium is to increase your deductible amount. Deductibles only apply to collision and comprehensive coverage, so if you don't carry either of those it won't make a difference in your payment.
If you currently carry a $500 deductible or less you may want to consider increasing it to $1,000.
Increasing your deductible will also increase the amount that you have to pay if you are in an accident. The deductible needs to be met before the insurance company starts to chip in for damage expenses.
If you are more concerned about your premiums, however, increasing your deductible will bring an immediate reduction to your rate.
Compare Car Insurance Companies
Compare quotes from the top car insurance companies and save
Secured with SHA-256 Encryption
Pay Annually
Most insurance companies offer multiple payment plans to help fit everyone's budget. Many drivers choose to pay their premiums on a monthly basis because it is easy to budget and the amount stays the same for each installment. Other options include quarterly, bi-annually, and annually.
The majority of companies will offer a 10 percent discount to those who choose to pay the premium up front on an annual basis.
This cuts down on administrative and other costs that go along with processing a payment more frequently.
Paying your premium on an annual basis will cost you a big chunk right away, which may take some dedication to build up. However, then you don't have to worry about that bill for another 12 months, and you will see a little bit of savings.
Compare quotes from the top car insurance companies and save
Secured with SHA-256 Encryption
Decrease Your Coverage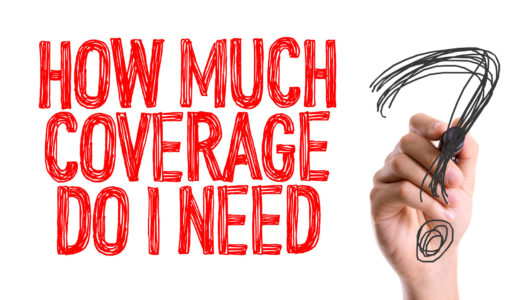 If you have tried everything else but still need to lower your car insurance bill, your next option may be to decrease the amount of coverage that you have on your policy, as the coverage types are all priced separately.
The most expensive types of car insurance are usually liability, comprehensive, and collision coverage, so taking off a couple of those from your policy would result in lower rates.
Before you start decreasing the amount of coverage you have, keep in mind that you are required to carry certain types of insurance in order to meet your state's mandate.
To find out what is required and what needs to stay on your policy, visit the National Association of Insurance Commissioners website and look for your state's information. Most states will require you to carry liability insurance, so that needs to stay on your policy.
Also, if you choose to finance your vehicle, either through a lease or a purchase loan, you will usually be obligated by the company lending you the funds to carry insurance coverage for collision as well as comprehensive.
If you are driving an older car, it may be smart to remove comprehensive and collision coverage anyway.
Once the market value of your vehicle gets close to the deductible amount on your policy, it doesn't make sense to carry comprehensive and collision coverages, and you are probably just wasting money.
You should check to see what your car's market value is on a yearly basis; ideally about a month before your policy is to be renewed. The easiest way to do this is through Kelley Blue Book, which will give you a close estimate based off of the vehicle information that you provide.
Other types of coverages to possibly remove include uninsured motorist and medical payment coverage. Coverage for uninsured motorists may seem unnecessary, being that states require all drivers to purchase car insurance.
Unfortunately, however, around 13 percent of drivers are still driving without insurance, as reported by the Insurance Research Council.
If you were to get in an accident with one of these drivers, you could either sue them for damages or you would be responsible to pay.
Medical payment coverage, which is also known as personal injury protection in some states, may be one to consider dropping. If you have good health insurance coverage that would pay or your injuries from an accident, medical coverage on your auto policy may not be necessary.
Just realize that your personal health insurance will not pay for the medical expenses of any of your passengers unless it was a family member listed on your policy.
Practice Safe Driving
One of the best ways to lower your auto insurance rates and keep them low is to avoid accidents and other traffic violations. Unfortunately, this is not a quick fix if you already have points on your license.
Most speeding tickets and other violations stay on your record for three years, so you would usually need to wait for them to be removed before noticing a nice decrease in your rate.
Major violations, such as being convicted of a DUI, will stay on your driving record for a longer period of time. In some states it stays on for seven years, while in others it will always show up on your record.
Ask your agent if your insurance provider offers a discount for taking some sort of safety driving or defensive driving course. If you have had a poor driving record in the past, sometimes you can save some money on your policy if you make an effort to improve your driving.
Improve Your Credit
Another step that takes time but will eventually result in a decrease of your car insurance premium is to increase your credit score.
Most insurance companies will take into account your credit history when figuring out your insurance rate. It has been found that there is a direct correlation between how you handle money and how you handle a car. Drivers with poor credit will end up paying more for car insurance.
The good news is that there are things that you can do to improve your credit score, and thus, your car insurance rates.
It may be working on paying all of your bills on time, reducing your credit and other kinds of debt, applying for a credit card if you do not have one, or fixing errors on your credit report. For these tips and more, visit myFICO.
Again, working on improving your credit will take time, but with dedication and hard work you will see the benefits, not only on your car insurance policy but in many other areas as well. It is worth putting forth the effort.
Lowering your car insurance can be easy. You just need to know how and where to look. If you need other advice on how to lower your payments, speak with your own insurance agent.
Car insurance rates can be found easily now by placing your ZIP code in the FREE quote tool below!