How much is car insurance per month?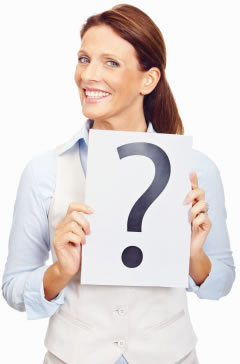 Car insurance rates are based on your unique profile and the car insurance premiums will vary from one car insurance company to another but for most drivers it's common to find similar policy quotes within 20% of each other.
Why do Car Insurance Rates Vary by Provider?
In a nutshell, all car insurance companies are private enterprises who run a business model on profit. The amount of profit they expect to make and the amount of risk they are willing to take on is unique to each company so you will find different formulas for calculating your auto insurance premiums depending on who your speak with.
Although the calculation of premiums will vary most car insurance companies all use the same components in the risk formula which include the type of vehicle insured, your driving record, where you live, your credit score and many other factors.
The best way to understand how much your car insurance per month will be to compare car insurance quotes from multiple providers and find an industry range. Once you know the range of premiums expected to pay then its all about finding the right car insurance company based on intangible factors such as customer service and claims handling which fits your unique needs.
What are Some Average Car Insurance Rates?
Many reports are published annually showing how much car insurance is per month using popular variables showcasing average premiums but these should only ever be used for reference as many times drivers can find much lower or be forced to pay much higher premiums than national averages depending on the entire overall picture of the car insurance application.
How Much are Average Car Insurance Premiums?
For most drivers expect to budget around $1,200 to $2,400 annually for a typical passenger vehicle (not a Porsche 911 or Ferrari Spyder). This is why car insurance comparison is so important since the range is quite vast. A lot of information is published online about average car insurance rates per state and by Model.
While we will include some of this data below many of the variables used may not apply to you in these averages or others posted online so you need to contact licensed car insurance companies for quotes specific to you.
Before purchasing a car you should always know the EXACT cost of car insurance so try never to purchase a vehicle, then look for car insurance. Auto insurance will be part of your monthly financial obligation so its critical to know how much a new car will cost to insure before you actually take ownership of it.
What are some Average Car Insurance Rates?
By Type of Vehicle
Average Annual Premium*
Ford F-Series pickup
$1,492.70
Toyota Camry
$1,274.61
Chevrolet Silverado pickup
$1,383.10
Toyota Corolla
$1,302.68
Honda Accord
$1,301.20
Honda Civic
$1,362.97
By State of Registration
Average Annual Premium*
Michigan
$2,098.29
California
$1,774.41
Georgia
$1,751.42
New Jersey
$1,473.73
New York
$1,463.21
Texas
$1,462.65
Florida
$1,453.20
Average Annual Premium is based on a 40 year old Male driver with certain variables – These are just rough averages for research. Only a licensed car insurance company or agent can provide a quote unique to your profile so you can budget your financial obligations.
Even budgeting $1500 to $2,500 annually may be higher than the cost of most car insurance policies but try never to under-estimate the cost of insurance. It's always better to prepare for more. And how much should car insurance be on a new car? Always plan for a higher estimate for new car insurance.
Ready to start? Compare car insurance companies online!