Teen Car Insurance Quotes
Teen car insurance quotes are going to be a lot higher than average insurance rates due to their lack of experience behind the wheel. The simplest and most predictable method for cutting teen car insurance costs is to adjust coverages and deductibles. It's also important to shop around and compare quotes. Enter your ZIP code below to get free teen auto insurance quotes from local companies.
Compare Car Insurance Companies
Secured with SHA-256 Encryption
UPDATED: Oct 18, 2020
It's all about you. We want to help you make the right car insurance coverage choices.
Advertiser Disclosure: We strive to help you make confident car insurance decisions. Comparison shopping should be easy. We are not affiliated with any one car insurance company and cannot guarantee quotes from any single company.
Our car insurance industry partnerships don't influence our content. Our opinions are our own. To compare quotes from many different car insurance companies please enter your ZIP code on this page to use the free quote tool. The more quotes you compare, the more chances to save.
Editorial Guidelines: We are a free online resource for anyone interested in learning more about auto insurance. Our goal is to be an objective, third-party resource for everything auto insurance related. We update our site regularly, and all content is reviewed by auto insurance experts.
Key takeaways...
Teen drivers typically pay more for car insurance than older drivers
A defensive driving course can help lower the monthly premiums
A clean driving record will lower your teen's premiums over time
Teen car insurance quotes can range greatly depending on a number of factors. It is true that teens pay disproportionately high average premiums for the auto coverage in comparison to the general population because they tend to get into more accidents and file more expensive claims.
But even so, it is taking the wrong approach for a teen to simply shrug off the notion of saving money on their auto insurance quotes.
Making changes to the specifics of a policy can help teens cut their costs. What's more, shopping around for more affordable coverage among a good group of providers is often even more effective as a means of savings.
Young drivers and their parents can save on teen car insurance quotes when they use the insurance market to their advantage and find the best deal.
Enter your zip code above into our FREE search and find cheap car insurance for young drivers!
Teenagers and Historical Claims Statistics
According to numerous studies performed throughout the years, teenage motorists have the highest claim and accident rates of any age group out on the road.
There are a number of proposed reasons to explain this, from inexperience behind the wheel to overly aggressive driving techniques.
Whatever the reason may be, young drivers do have more accidents on average.
But this doesn't mean every teen is a bad driver, and it doesn't mean every teen has to overpay for coverage.
One of the best things teens can do is simply drive safely and avoid accidents and citations.
Over time, a solid individual driving record will work to overcome historical statistics for the demographic.
Compare quotes from the top car insurance companies and save
Secured with SHA-256 Encryption
Insurance Policy Coverage and Cost
The simplest and most predictable method for cutting the cost of an auto policy is to adjust coverages.
There are many different ways to find cheaper teen car insurance quotes:
For many teens, full coverage doesn't make much sense, because a good number of young motorists drive older cars that are not worth that much money
If your car is paid in full, it's usually sensible to drop comprehensive and collision except in limited circumstances where the vehicle is still worth substantial money
Eliminating collision and comprehensive alone can save policyholders as much as 40 to 50 percent on their overall premium
With all these savings, some drivers actually look at teen car insurance quotes that feature strengthened liability protection as well as other endorsements
There are numerous other ways to lower the cost of auto insurance for teens and find the best car insurance rates.
Higher deductibles help cut costs up front, but they must be elected with the understanding that the entire deductible amount is taken out of pocket before any claim is paid out by the insurer.
Compare Car Insurance Companies
Compare quotes from the top car insurance companies and save
Secured with SHA-256 Encryption
Examining Multiple Auto Insurers
There are plenty of teens as well as parents that really have no interest in purchasing a bare-bones policy with reduced coverage and increased deductibles.
For a good number of young drivers, a more attractive option for young drivers insurance is to simply shop around and look for the best values on the market.
Comparing prices from multiple insurers is a smart move whether you are interested in a liability-only plan or full coverage with additional endorsements.
Get several quotes from well-known insurers at the minimum and examine what each company has to offer
Compare the premiums being offered by each company and also make sure that all the teen car insurance quotes reflect "apples to apples" coverage
Check on the reputation and customer service record of the insurers you're most interested in to ensure that you end up with a quality policy and not just some cut-rate plan
Best Insurance Values Online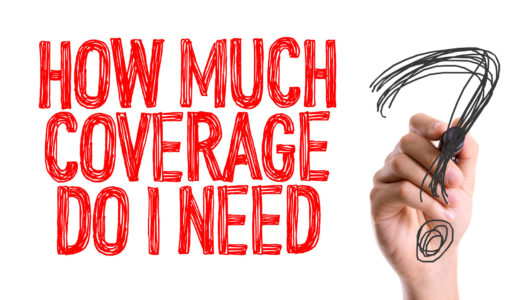 Comparing the prices and products available from top auto insurance companies is simple when you shop online.
Drivers can seek out the very best values in teen car insurance quotes when they compare prices from a handful of the best providers licensed to sell in their home state.
It's important to remember that each state is different when it comes to car insurance law, so policyholders need to make sure they remain compliant where they live.
Shopping from home and gathering teen car insurance quotes from local leaders in the industry is smart money.
Young drivers tend to pay more for their car insurance coverage because of youth surcharges, but this does not mean every teenager has to overpay for quality car insurance.
Find the best values by examining teen car insurance quotes and choosing car insurance that can save you money. Enter your zip code into the box below now!