Learn to Get Car Insurance Instantly
Learn to get car insurance instantly with this guide, or go ahead and just buy car insurance instantly when you comparison shop online. Enter your ZIP code below to start comparing car insurance quotes from local companies. If you find a policy you like with a price that fits your budget, you can get car insurance instantly by buying the policy right here and now.
Compare Car Insurance Companies
Secured with SHA-256 Encryption
UPDATED: Nov 7, 2020
It's all about you. We want to help you make the right car insurance coverage choices.
Advertiser Disclosure: We strive to help you make confident car insurance decisions. Comparison shopping should be easy. We are not affiliated with any one car insurance company and cannot guarantee quotes from any single company.
Our car insurance industry partnerships don't influence our content. Our opinions are our own. To compare quotes from many different car insurance companies please enter your ZIP code on this page to use the free quote tool. The more quotes you compare, the more chances to save.
Editorial Guidelines: We are a free online resource for anyone interested in learning more about auto insurance. Our goal is to be an objective, third-party resource for everything auto insurance related. We update our site regularly, and all content is reviewed by auto insurance experts.
Key takeaways...
Every state has different amounts of insurance that you are required by law to have
Visit your state's Insurance Department to learn about the minimum amounts of coverage you have to buy
You are required to carry information verification anytime you get behind the wheel
In this electronic age, you can have a lot of things instantly. Auto insurance is no different. You can quickly and easily find instant auto insurance so you that are always covered.
There are many reasons why you might need instant auto insurance. You might have just bought a car, and they won't let you drive it off the lot until you have proof of insurance.
Ensure that your vehicle is always insured right here by entering your zip code into the FREE box above!
Know Your Coverage Needs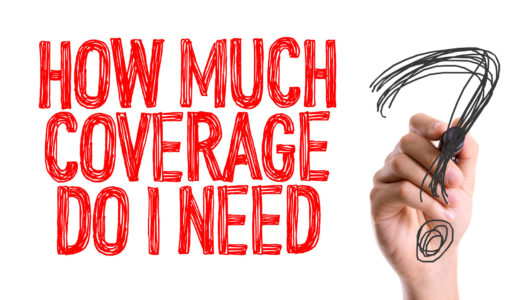 First, you need to know how much mandatory insurance you have to buy. Every state has different amounts of insurance that you are required by law to purchase; you cannot buy any less than the minimum amount of insurance.
The National Association of Insurance Commissioner's website offers a map that provides links to the Insurance Department of each and every state in the U.S.
Visit your state's Insurance Department to learn about the minimum amounts of coverage you have to buy.
The coverage amounts are usually displayed in a sequence separated by slash marks. For instance, the Bureau of Insurance for Maine asserts that the minimums for that state are 50/100/25.
Those numbers mean that drivers in Maine are required by law to carry $50,000 per individual and $100,000 per entire accident for bodily injury liability insurance.
That covers the medical bills or death of anyone you injure in an auto accident that was your fault; as long as the amounts stay within $50,000 for each person and $100,000 for the entire accident.
The last number provides a minimum of $25,000 for property liability to fix the damage that you cause to another driver's vehicle and to surrounding structures, fences, or telephone poles.
Many states also require drivers to carry other coverage types, such as uninsured/underinsured motorist coverage and medical coverage, sometimes called personal injury protection or PIP.
The first adds more coverage for you if an at-fault driver causes you damages but does not have the insurance to cover the whole cost.
The second provides payments to you related to any injuries you may sustain in an accident, such as medical bills or lost wages.
Maine has one of the highest minimum amounts for mandatory insurance. Many states have much lower minimums.
You will need to assess for yourself how much mandatory insurance you will need.
According to the experts at the Insurance Information Institute, the amounts that are usually recommended for bodily injury liability are $100,000 per individual and $300,000 per accident.
Compare quotes from the top car insurance companies and save
Secured with SHA-256 Encryption
Don't Forget Optional Coverage
Don't stop with just mandatory insurance, however. Optional coverage such as collision, comprehensive, and towing coverage are electives that you need to seriously consider.
If you just purchase mandatory insurance, then you have no coverage that will fix the damages to your vehicle if you cause an accident, your vehicle is stolen, or your vehicle is damaged by weather or natural occurrences.
While collision and comprehensive coverage increase the cost of a car insurance policy significantly, it is usually in your best interest to have both types of coverage on your vehicle.
If you still owe on a loan for your vehicle, you are more than likely required to have these forms of coverage by your lender.
Collision pays for damages from an accident to your vehicle, no matter who was at fault.
Comprehensive pays for loss and damages from other causes, such as theft, fire, flood, hitting a deer, or damage caused by a storm.
If you don't purchase these types of coverage, you will have to pay for any damages out of your own pocket.
Optional coverage comes with a deductible: This is the amount of money that will be your responsibility to pay towards the cost of fixing damages.
Compare Quotes for the Best Rates
Now that you know what types of coverage you need, it is time to look for instant insurance. One option that has gained great popularity as technology has become a mainstay is the internet.
There, you can find comparison websites that will allow you to receive quotes for coverage.
The Massachusetts Consumers Affairs Department maintains that the only way to ensure that you don't overpay for auto insurance is to compare quotes.
You have no obligation to buy insurance from any of the companies that offer you quotes.
Generally, you can get your quotes by email or by phone. Also, using a quote from one company to negotiate a lower premium with another company is an excellent way to save money!
Compare Car Insurance Companies
Compare quotes from the top car insurance companies and save
Secured with SHA-256 Encryption
Buy Online
Most major car insurance companies have websites where you can buy coverage instantly. If you know from which company you would like to buy, then all you need to do is go to its website.
First, you fill out your information, and then the company offers you a price for insurance coverage. Make sure you have all of your necessary information handy, such as your driver's license, vehicle information, and Social Security number.
If you accept that insurance company's rate quote, then all you have to do is use a credit card, debit card, or electronic check, or provide banking information, to purchase your car insurance coverage instantly.
It is so easy to get instant auto insurance using the Internet–it literally can take under an hour to buy instant coverage.
If you don't want your coverage to start right away, you will need to make sure you give the correct date for the beginning of the policy.
Remember that even a few days of a lapse in coverage could cost you more when you go to buy insurance.
Compare quotes from the top car insurance companies and save
Secured with SHA-256 Encryption
Buy Over the Phone
Not everyone is comfortable using the Internet to buy insurance. That's fine because every car insurance company out there can be reached by telephone.
Again, make sure you have all of the necessary information on hand before you call; it will make the process much easier and faster.
Don't hesitate to ask questions, inquire about discounts, or mention a lower quote you received elsewhere.
Many car insurance providers even have call centers that are open 24 hours a day. You can call to buy your policy instantly, ask questions about insurance options, or just get a quote.
Once you have settled on your coverage with the agent, all you will need to do to be instantly covered is to pay. Once the agent sees that the payment has cleared, then your coverage will be enacted.
Print Your Insurance Cards
Even though you have bought your insurance instantly, and your vehicle is covered, you still have one more step you must complete.
It is the law in most states to carry insurance IDs in your vehicle at all times.
As soon as your policy is in effect, your insurance company should tell you or email you a way to print out your insurance cards.
They may give you login information to your account on their website, or they may email you a copy of your insurance cards that you can print.
Most car insurance companies will even fax your car insurance cards to you. This is especially helpful if you need to show proof of insurance, but you are nowhere near a computer printer!
The path to instant car insurance starts right away once you enter your zip code below into the FREE box to search for quotes!