The In's and Out's of International Rental Car Insurance
Some policies already include international rental car insurance, so double-check your policy before you drive abroad. Depending on which country you're visiting, you may be required to purchase additional international rental car insurance coverage. Use this guide to compare companies that offer international rental car insurance policies.
Compare Car Insurance Companies
Secured with SHA-256 Encryption
UPDATED: Apr 13, 2022
It's all about you. We want to help you make the right car insurance coverage choices.
Advertiser Disclosure: We strive to help you make confident car insurance decisions. Comparison shopping should be easy. We are not affiliated with any one car insurance company and cannot guarantee quotes from any single company.
Our car insurance industry partnerships don't influence our content. Our opinions are our own. To compare quotes from many different car insurance companies please enter your ZIP code on this page to use the free quote tool. The more quotes you compare, the more chances to save.
Editorial Guidelines: We are a free online resource for anyone interested in learning more about auto insurance. Our goal is to be an objective, third-party resource for everything auto insurance related. We update our site regularly, and all content is reviewed by auto insurance experts.
Key takeaways...
International driving laws are not the same as the ones in your state
You must have international car insurance to legally drive if you go abroad
Some U.S. car insurance policies cover drivers who travel internationally
When planning an international trip abroad, you may be filled with feelings of excitement and anticipation.
Whether you have plans to visit a country you know intimately and have visited often, or you are planning a trip to a destination entirely unfamiliar to you, your trip is sure to be filled with unique and memorable experiences.
International rental car insurance is available for drivers, but is this something you should purchase?
Find all of the car insurance estimates and information you need by entering your zip into the FREE quote tool above!
Your Current Coverage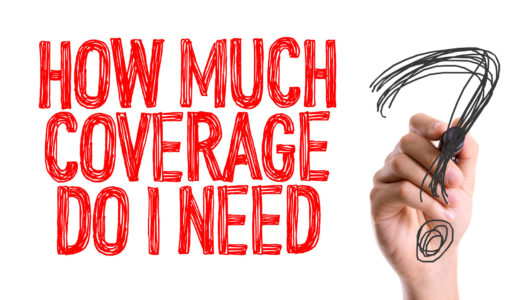 Many drivers rent a vehicle to get around while they are far from home.
This provides you with the ability to see sights on your own, as well as to avoid the need to communicate with foreign taxi drivers who may not understand where you want to go.
Most drivers already carry a car insurance policy for the vehicle they own.
This is a policy that may be purchased to meet state minimum requirements for car insurance, auto lender requirements, and more.
Many drivers purchase more car insurance coverage than what is required of them because they understand the risks associated with driving.
In most areas, drivers are responsible for the damage they cause others on the road.
Insurance can pay for most of those damages, so the risk of financial liability is reduced if you are properly insured.
Compare quotes from the top car insurance companies and save
Secured with SHA-256 Encryption
The Risks of Driving in Unfamiliar Areas
Driving in your own hometown does have its risks.
Anytime you get behind the wheel, you can cause damage to other people's cars and property, or experience damage to your own vehicle.
Your own vehicle may even be damaged due to other factors as well.
When you are driving in an unfamiliar area, however, the risks are increased.
These risks include:

Theft
Vehicle fire
Collision
Personal property loss of items inside the vehicle
These and other things can and do happen to drivers all the time, whether they are at home or driving abroad.
However, driving abroad can be riskier because:
You are driving an unfamiliar vehicle
Streets are unfamiliar to you
You are not familiar with local driving laws and customs
Because of these factors, it does make sense to purchase international car insurance.
Car accidents can and do happen all of the time, and they may be more likely to happen when you are renting a car abroad.
The Minimum Insurance Requirements
While purchasing international car insurance for your rental car makes sense, it actually may be required in some areas.
Many countries impose minimum liability car insurance requirements on their drivers, just like most states in the United States do.
These requirements may include other coverage requirements as well.
When you get in an accident abroad, you do run the risk of facing financial liability. However, you may also face legal penalties for driving without the proper car insurance in place.
The requirements for coverage as well as the penalties for not being insured do vary, so it is in your best interest to research car insurance requirements for your destination carefully before the dates of your travel.
Compare Car Insurance Companies
Compare quotes from the top car insurance companies and save
Secured with SHA-256 Encryption
Are you already covered?
The fact is that you may already be covered fully by your current car insurance policy. Some U.S. car insurance policies cover drivers who travel internationally.
Not every policy offers this feature, so you should contact your agent for more details.
Those car insurance policies that do cover you on international soil generally will only cover you while you drive in Canada and Mexico.
In some cases, this is an optional feature you can add to your policy.
If you travel regularly to Canada, Mexico, or another country covered by your policy, you may consider adding this coverage permanently.
However, if this is a one-time trip or you are traveling to another destination not covered by your current insurance, it is wise to consider buying international car rental insurance.
Compare quotes from the top car insurance companies and save
Secured with SHA-256 Encryption
Different Types of Coverage
Perhaps the easiest way to buy car rental coverage is to buy it from the same company from which you rent your vehicle, but this may not be the most cost-effective coverage available.
In fact, blogs such as this one on USAToday.com, point out the many downfalls of purchasing your car insurance coverage from the car rental company.
You may consider buying short-term or temporary car insurance rather than rental car coverage.
Short-term or temporary car insurance can be purchased for specific dates of travel, and it is available for a term of up to 28 days.
Where to Buy It
When you make the decision to buy international rental car insurance, you then have to decide where to buy your coverage.
There are several different places to buy your coverage, and each may offer you a different rate. It is wise to compare car insurance rates to determine which option is most cost-effective.
Consider these options for purchasing car rental insurance:
Direct from the car rental agency
From your own car insurance company
From your credit card company
From a travel insurance company
From a reservation company that offers travel protection plans, such as Expedia
From a temporary or short-term car insurance company
If you are wondering if you should purchase car insurance for your international rental car, the answer is yes.
You never know what can happen when you are driving in your rental car, and this is especially true when driving in a foreign country.
Compare quotes and rates for car insurance today with our FREE tool by entering your zip code below!