Is average car insurance coverage enough coverage?
Sometimes average car insurance coverage is not enough coverage. If you are driving with a basic minimum liability policy, you will end up paying for your own medical costs after an accident or collision. Driving with more than the average car insurance coverage is always recommended even if it is more expensive. Start comparing car insurance rates near you with our free comparison tool below.
Compare Car Insurance Companies
Secured with SHA-256 Encryption
UPDATED: Sep 19, 2020
It's all about you. We want to help you make the right car insurance coverage choices.
Advertiser Disclosure: We strive to help you make confident car insurance decisions. Comparison shopping should be easy. We are not affiliated with any one car insurance company and cannot guarantee quotes from any single company.
Our car insurance industry partnerships don't influence our content. Our opinions are our own. To compare quotes from many different car insurance companies please enter your ZIP code on this page to use the free quote tool. The more quotes you compare, the more chances to save.
Editorial Guidelines: We are a free online resource for anyone interested in learning more about auto insurance. Our goal is to be an objective, third-party resource for everything auto insurance related. We update our site regularly, and all content is reviewed by auto insurance experts.
Key takeaways...
Saving money is important in today's economy
Comparison shopping is a good way to save money
Never cancel your insurance plan without having another in effect
In a downturned economy, everyone is trying to cut back to save a buck. One thing that often gets trimmed is car insurance.
One popular way to cut back is to downsize the auto insurance policy down to the bare minimum required by law.
Before doing this, there are a couple areas that should be examined to determine the wisdom of such a cutback. An alternative to try to find more affordable car insurance.
Enter your zip code above and get multiple car insurance quotes for FREE!
Determine the Amount of Insurance Necessary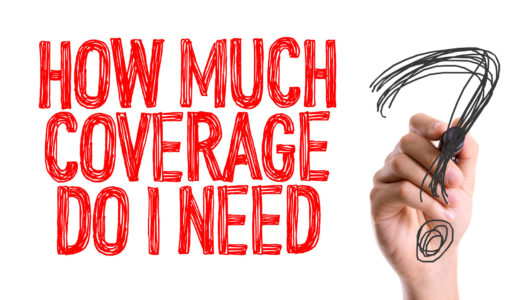 There are a few questions that a person should ask themselves when determining whether basic car insurance coverage is adequate.
These include the following:
What is my age and will I be eligible for a car insurance discount soon?
Do I have a history of being in auto accidents where I am at fault?
What are the laws for basic insurance coverage in my local area or state?
How populated is the area that I live in/ how likely am it that a hit and run will occur?
Compare quotes from the top car insurance companies and save
Secured with SHA-256 Encryption
Why Have More Than a Basic Policy
Car insurance companies often take the age of the driver into consideration when determining the premium of a driver. Insurance premiums generally drop at ages 18, 21, and 25.
If a driver is close to receiving one of these age discounts, a better insurance policy can be afforded for the same price.
Accidents can happen at any time to anybody, regardless of age. If a driver has a history of getting into at-fault accidents, it is wise to consider carrying a better policy.
An accident with inadequate coverage can leave an individual in financial ruin.
Medical bills, car repairs, and other accident-related expenses are sent to the insurance company of the driver who caused the accident.
Inadequate car insurance leaves the individual responsible for the expenses.
The lawsuit is directed toward the car insurance company with whom the driver is covered.Without sufficient insurance coverage, the individual can go after the driver personally.
Many states or local areas have a minimum insurance standard. All drivers are required to hold this amount to be in compliance with the law.
Compare Car Insurance Companies
Compare quotes from the top car insurance companies and save
Secured with SHA-256 Encryption
Ways to Save Money on Car Insurance
There are many ways to save on the cost of car insurance without compromising the safety and financial security of you and your family.
Find out what affects car insurance rates below:
If you drive an older car that is typically worth less than $3,000.00, consider dropping collision coverage.
If you belong to memberships like AAA, consider dropping towing. It saves on average $10.00 per month.
Driving the speed limit ensures the safety of everyone. It also saves money on speeding tickets and possibly insurance costs also.
Before buying a vehicle, research the cost of the insurance. Different factors change the price of insurance including make, model, and year of manufacture.
Have higher deductibles. Having a $1,000 deductible rather than a $500 deductible will save money on premiums. Low deductibles generally mean that the driver is paying more in the long run.
Is it worth it to carry only average car insurance?
While each situation is different, it is generally worth the small extra investment to carry more than basic insurance.
If something should happen, it would be tragic to be stuck with less than the needed amount of insurance for the claim being brought against the driver.
It is always good to get multiple referrals from trusted friends or relatives. Try to get opinions from people who have both average and extensive coverage.
Enter your zip code below to compare multiple auto insurance quotes for FREE!