Should I purchase comprehensive car insurance coverage?
You should purchase comprehensive car insurance coverage if you live in an area prone to natural disasters like floods and hurricanes. Comprehensive car insurance coverage will not apply to collisions, but it will cover theft, vandalism, or property damaged during a natural disaster. Comprehensive auto insurance coverage can raise your rates, so enter your ZIP code below to start comparing comprehensive car insurance quotes from local companies.
Compare Car Insurance Companies
Secured with SHA-256 Encryption
UPDATED: Apr 13, 2022
It's all about you. We want to help you make the right car insurance coverage choices.
Advertiser Disclosure: We strive to help you make confident car insurance decisions. Comparison shopping should be easy. We are not affiliated with any one car insurance company and cannot guarantee quotes from any single company.
Our car insurance industry partnerships don't influence our content. Our opinions are our own. To compare quotes from many different car insurance companies please enter your ZIP code on this page to use the free quote tool. The more quotes you compare, the more chances to save.
Editorial Guidelines: We are a free online resource for anyone interested in learning more about auto insurance. Our goal is to be an objective, third-party resource for everything auto insurance related. We update our site regularly, and all content is reviewed by auto insurance experts.
Key takeaways...
Comprehensive car insurance does not cover collisions
It does cover damage from floods, earthquakes, and other acts of nature
No state currently requires comprehensive coverage
Comprehensive car insurance coverage will not cover collisions, but it will compensate a car owner for more than a simple car accident. It may also compensate the owner if the vehicle is totaled because of damage from storms, earthquakes, floods, animals and other things for which the owner cannot be responsible.
Car owners may wonder if it is necessary to buy comprehensive car insurance. Many auto loans require the borrowers to have comprehensive coverage at least for the length of the loan.
Although different states differ in the minimum amounts of liability car insurance required, no state requires comprehensive insurance coverage.
Since this type of insurance covers events that damage a car other than collisions, it may cover the expense of repairing or replacing the car. If this happens, these events do not count against the owner's driving record.
The premiums may go up if the car is kept in a place of high risk or has repeated incidents. We have more information on comprehensive car insurance.
Let us help you find the best car insurance for you. Enter your zip code above in our comparison tool for FREE car insurance quotes.
Why is it considered the best auto insurance coverage?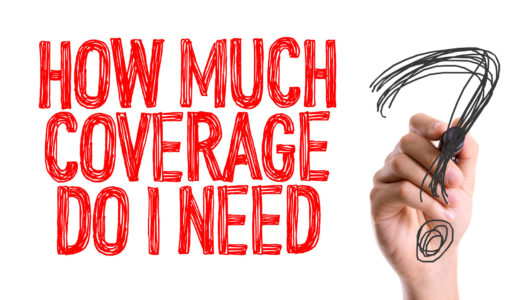 Comprehensive insurance covers any damage to the car other than collision including Acts of God that are natural events not caused by humans. It covers damages that are inflicted on another car or drivers.
Many insurance companies will also cover expenses if the car is stolen, but not all.
Covers animal damage including hitting a deer on the road or having the car window smashed by a bear looking for food.
If the car is burned beyond recognition in a fire, most comprehensive policies will reimburse the blue-book value of the car.
Protection against vandalism in the event the car is parked in a high-risk area, and it is spray painted, tires slashed or windows smashed
Compare Car Insurance Companies
Compare quotes from the top car insurance companies and save
Secured with SHA-256 Encryption
Compare quotes from the top car insurance companies and save
Secured with SHA-256 Encryption
How to Determine the Best Coverage
There are many comprehensive insurance products available, and the consumer should research the options before they make a purchase.
There are insurance comparison websites that will compare coverage and prices from many of the top insurance providers.
Some basic things to look for are:
Premium cost
Deductible cost which varies according to state laws
What is the extra coverage that can be purchased for a nominal fee
The extent of comprehensive coverage may depend on the insurance company as well as regional laws and other factors
Each car owner needs to evaluate his or her own situation and decide exactly what is needed.
Is comprehensive auto insurance coverage worth the cost?
The cost of the premiums for comprehensive coverage is among the highest because the coverage is the most. It is possible to reduce the cost by asking for discounts. Also, every company will reduce the cost of premiums with a No Claims Bonus if the driver deserves it.
Another way to reduce the cost is to take a higher deductible. Some companies offer extra services at no extra charge.
These include a courtesy car when the damaged car is being repaired, free 24/7 roadside service assistance and free damage repairs.
Not all companies provide these free extras, so it is important to know exactly what they do cover and provide. An insurance comparison site is the fastest way to get different quotes for the same coverage.
If an owner is wondering if comprehensive coverage is right for him or her, they should first find out the value of their car. They can use the tools in the Kelley Blue Book site or Edmunds.
Another way to reduce the cost of comprehensive coverage is to consider a package deal for several insurance needs from one company.
Most companies will give big discounts if the life, home, and car insurance are all purchased from them. This also makes it more convenient for the owner.
Enter your zip code below and we will help you find cheap car insurance quotes today!