the General Car Insurance Review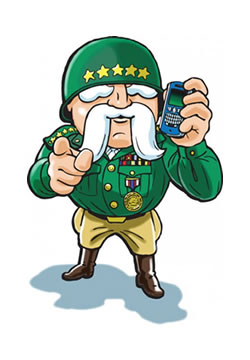 The General insurance company specializes in high risk car insurance for drivers who have experienced infractions which may exclude them from the major car insurance companies. Such infractions include:
A history of driving violations
Numerous accidents
Failure to keep car insurance in force
Poor or Damaged Credit
The General Automobile Insurance Services, Inc also known as The General – is a subsidiary of PGC Holdings Corp. (PGC) who has been an underwriter of car insurance for over 40 years.
Through their advertising campaigns (using none other then an Army General as the company brand) the General car insurance emphasizes they have a car insurance policy for almost any driver regardless of past history at very affordable prices.
As always, it's wise to shop around car insurance companies and get at least 3-5 car insurance quotes before making a decision. Often many drivers believe they have a poor profile yet the fact is they still qualify for affordable car insurance policies through most major providers.
Advantages of the General Car Insurance
As a provider of auto insurance for people with DUI convictions, bad credit history and/or an accident ridden driving record you can imagine how busy they are yet the General still outperforms almost any major car insurance company when it comes to ease of getting a quote.
First, any driver can get an online auto insurance quote fast and ANONYMOUS through the company website and they offer a number of flexible payment plans with low down payments.
Even though the General's core market are customers with infractions they still offer a number of car insurance discounts, assist with SR-22 filings and provide online customer service all the way down to submitting an insurance claim online
Disadvantages of The General Car Insurance Company
Since the General's main demographic market are people who have been locked out of traditional favorable car insurance rates it is common to hear complaints much like those of sub-prime mortgage companies. The only way to find the best car insurance company for your situation is to compare all your options and never choose a policy provider solely based on advertising.
Ready to get a car insurance quote? Simply enter your ZIP CODE in our database of local car insurance companies.