Easy Ways to Find Commercial Car Insurance Policies
The easy way to find commercial car insurance policies starts by knowing how much coverage you need for your business vehicles. Different policies come with different price tags, and comparison shopping online is one of the easiest ways to find commercial auto insurance policies that fit your budget. Enter your ZIP code below to get started with your free commercial car insurance quotes.
Compare Car Insurance Companies
Secured with SHA-256 Encryption
UPDATED: Oct 18, 2020
It's all about you. We want to help you make the right car insurance coverage choices.
Advertiser Disclosure: We strive to help you make confident car insurance decisions. Comparison shopping should be easy. We are not affiliated with any one car insurance company and cannot guarantee quotes from any single company.
Our car insurance industry partnerships don't influence our content. Our opinions are our own. To compare quotes from many different car insurance companies please enter your ZIP code on this page to use the free quote tool. The more quotes you compare, the more chances to save.
Editorial Guidelines: We are a free online resource for anyone interested in learning more about auto insurance. Our goal is to be an objective, third-party resource for everything auto insurance related. We update our site regularly, and all content is reviewed by auto insurance experts.
Key takeaways...
As a business owner, you must carry commercial car insurance
Commercial car insurance covers your company's assets
Higher deductibles mean lower premiums for you and your business
Most of us know that we have to have insurance on our cars. But if you own a business, did you know that you need commercial car insurance for any cars that your company owns?
Whether you own delivery vans, work trucks, or small cars to take your employees on sales calls, you have to have the right insurance on them.
Not only are you required to by law, it's also just good business practice. But there are some things you can do to find the best deal on commercial car insurance.
Your search for great car insurance quotes ends here. Just enter your zip code above to get started!
Know How Much Insurance You Need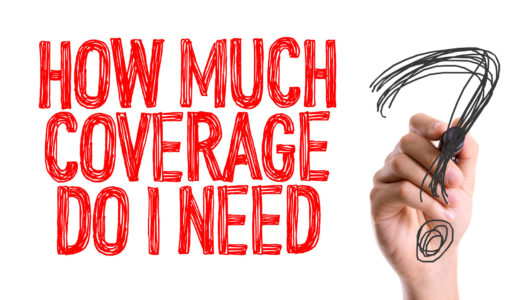 The first thing you need to know is exactly what you need to buy. What is commercial car insurance anyway?
Commercial car insurance is similar to personal car insurance in that it still has liability (both bodily injury and property), comprehensive and collision, uninsured motorist, and a medical expense policy for the driver.
The only difference between commercial and personal policies is that a company takes out the commercial policy rather than an individual.
Your company will still have to meet or exceed state minimum requirements for liability.
However, Entrepreneur.com, a magazine for business owners, suggests that the minimum for the liability on your business auto insurance policy should be at least a million dollars.
Just as personal auto insurance protects your personal assets from a lawsuit stemming from a car accident, commercial auto insurance helps to protect the company's assets.
If your state requires uninsured motorist and or personal injury protection, you'll need to get this as well.
In reality, uninsured motorist coverage is a good policy to have since it will repair your company's vehicle if an uninsured motorist hits it.
Unless you are willing to pay for the repair yourself out of company funds if this were to happen, keep the uninsured motorist provision.Many states require personal injury protection as well.
If your company pays for health and life insurance for its employees, and you have a provision to pay for their health insurance deductibles if they are hurt doing work for the company, then you may not need PIP.
If possible, also keep the levels of insurance the same on all the vehicles. This will possibly allow you to get a bulk discount on your policy.
Compare Car Insurance Companies
Compare quotes from the top car insurance companies and save
Secured with SHA-256 Encryption
Compare quotes from the top car insurance companies and save
Secured with SHA-256 Encryption
Keep Deductibles High
You'll also want to evaluate the policies you'll get in terms of deductibles. If you carry comprehensive and collision, you'll need to decide how much you would be willing to spend to repair the car.
Higher deductibles mean lower insurance payments. So the higher you set the deductible, the less you'll have to pay each month, or quarter, or year, for insurance.
However, if one of your employees wrecks your company's car, you'll have to come up with that money fast in order to get the car out of the shop.
If the vehicle is totaled, then the insurance company will give you the value of the car minus the deductible.
Whatever level you have for your deductible, set aside that amount of money in an account.
In personal finances, it would be called an emergency fund. Whatever you call it in your business bank account, have the money available at all times, since you never know when an accident can affect your business.
Get Several Quotes
Once you know what insurance you need and you know what level of deductibles you are willing to pay, it's time get a quote.
Insurance premium calculations for any kind of insurance are complex. Insurance companies all figure them differently, and so come up with different numbers.
Since insurance premiums can vary by hundreds of dollars from company to company, the best thing to do is to get several quotes from different sources.
You can also find insurance agents who specialize in small business insurance. They can usually be a great source of information. You can also search online.
Once you have gathered several quotes, evaluate them to see which ones meet your needs. Even if the price is great, if the insurance company won't cover some things you need it to cover, then it isn't the right match for you and your business.
See If You Can Bundle Services
More than likely, you already have some business insurance. There are many different kinds, including general liability, business owners, worker's compensation, and more.
If you do, get a quote from your current insurance provider to see how much it would be to add car insurance to your policies.
You probably already know that many insurance companies offer great discounts to homeowners who get their home and auto insurance from the same company.
Some business insurance companies do the same thing. The more of your business insurance you buy from them, the more you'll save on each policy.
For help buying the right business insurance, including car coverage, visit Inc.com.
Compare quotes from the top car insurance companies and save
Secured with SHA-256 Encryption
Your Employees Will Affect Your Insurance Price
If your employees will be driving your company's vehicles, you need to get a driving history from them as part of your hiring process.
Insurance companies do take the driving records of the employees on the policy into consideration when they determine your premiums.
Getting this document will let you see all the past tickets and accidents the employee has had, including any driving under the influence issues.
Knowing that these employees will be driving your vehicles, it is a good idea to require a good or clean driving record of any employees.
Your Company Cars Will Affect Price
It's not just the drivers who will affect the cost, but also the vehicles themselves. Obviously, the more expensive the vehicle, the more it would cost to replace. And the more it will cost to insure.
To help keep the cost of insurance down, if possible, look for safety features that could get a discount. Also, consider installing an electronic monitoring device.
These are very useful in helping locate stolen vehicles. They can also be part of your employee accountability system.
Be careful about any equipment stored in the vehicle.
You might think that the car insurance would cover this if the vehicle was broken into and the equipment stolen. This isn't always the case. Sometimes it would be covered by other business insurance.
Check with your insurance providers to make sure you understand that the equipment is covered and by which policy.
Work from Home and Companies Without Cars
If you run a business out of your home, but use a car for business purposes, you need to have insurance on it. If you use your personal car for this, that policy usually won't cover you in this situation.
If you need to get an additional policy to cover you when the car is in use, check with your personal car insurance provider. Some companies will sell you a rider that extends your coverage to business use.
Business owners that do not own any company vehicles may think they don't need any kind of commercial auto insurance.
And they might not. But if this is your situation, you need to ask yourself a question first: Do your employees ever use their personal cars to conduct business for you, besides commuting?
If employees are using their cars to run errands for you, to make drop-in business calls, or to drive anyone around, you are opening yourself up for problems unless you have some sort of commercial car insurance policy in place.
Their personal insurance policy might cover them, or not.
What's perfectly clear is that even if the employee's insurance company will cover the accident, it won't cover your business. If your employee causes an accident while undertaking business for your company, the other driver can sue the employee and your company.
This is why you need a non-owners commercial auto policy if this describes something that could happen in your business.
This policy is a liability policy that will cover the other driver's medical and property damages. It will also pay for your defense in a lawsuit.
Finding FREE car insurance quotes is fast and easy! Enter your zip code below to get started!