What company has the best car insurance coverage?
Before you can find the company with the best car insurance coverage you have to understand the elements of a good auto insurer. To find out if your car insurance company has the best car insurance coverage, take a look at how many claims have been written, their claims and customer service ratings, and the price of their policies compared to other local providers. Start comparing car insurance companies now with our free tool below.
Compare Car Insurance Companies
Secured with SHA-256 Encryption
UPDATED: Sep 19, 2020
It's all about you. We want to help you make the right car insurance coverage choices.
Advertiser Disclosure: We strive to help you make confident car insurance decisions. Comparison shopping should be easy. We are not affiliated with any one car insurance company and cannot guarantee quotes from any single company.
Our car insurance industry partnerships don't influence our content. Our opinions are our own. To compare quotes from many different car insurance companies please enter your ZIP code on this page to use the free quote tool. The more quotes you compare, the more chances to save.
Editorial Guidelines: We are a free online resource for anyone interested in learning more about auto insurance. Our goal is to be an objective, third-party resource for everything auto insurance related. We update our site regularly, and all content is reviewed by auto insurance experts.
Key takeaways...
First-party car insurance coverage handles damages suffered by the policyholder and/or their passengers
Optional car insurance coverage includes additional drivers, vehicle replacement due to theft and rental car coverage
Adding minors to your policy can significantly increase your monthly premium
Customers attempting to uncover what company has the best car insurance coverage must remember one key piece of advice.
The concept of one-size fits all does not apply when it comes to acquiring auto coverage. In addition to considering personal budgets, consumers have to decide what features they expect from an insurer.
Consumer groups recommend receiving a minimum of three quotes before making a final decision.
Find affordable car insurance coverage for FREE! Enter your zip code above to get started!
Auto Insurance Basics
Customers should have basic knowledge about car insurance before making their first inquiry.
For starters, coverage consists of two parts. Third-party liability covers damages caused by the policyholder. This category entails property damage and bodily injury amounts.
First-party coverage handles damages suffered by the policyholder and/or their passengers.
It covers collision repairs, underinsured motorist coverage, and medical payments.
Optional coverage includes additional drivers, vehicle replacement due to theft and rental car coverage.
Each state requires that vehicle owners purchase a minimum amount of insurance in both categories for legal operation.
Compare quotes from the top car insurance companies and save
Secured with SHA-256 Encryption
Elements of a Good Auto Insurer
Features that make an insurer great are highly subjective. The Insurance Information Institute (III) recommends looking at the following information:
Number of policies written in previous years

–

Increasing policies is a sign of continued financial growth. On a more practical level, it means that present customers are satisfied with the service.
Claims payment ratings

–

Low numbers mean the company is less likely to make payment in the event of an accident, defeating the point of insurance.
Affordability

–

Excellent customer service and prompt payouts do not matter if a policyholder cannot afford the premiums.
Consumers should also consider the following additional items:
Online policy access

–

Paying premiums using a computer or mobile device is important for customers who find themselves constantly on the go. Many companies also accept claims submissions via secured electronic mail (email).
Live customer service availability

–

Customers consistently traveling throughout the country and keeping odd hours may find it difficult dealing with an insurer who works from 9:00 a.m. to 5:00 p.m.
All about Insurance Quotes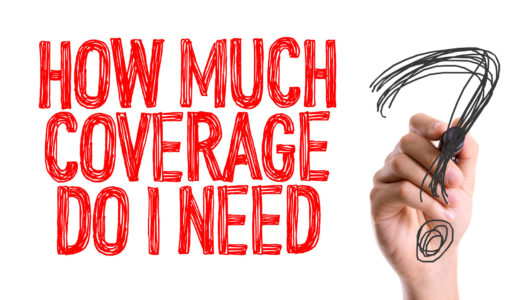 Online car insurance quotes are a simple method of obtaining the best coverage for the best possible price. Online generators ask a series of questions about the policyholder to calculate the ideal rate.
It is possible to generate quotes by simply walking into an insurance agency, but there are a few disadvantages.
Most agencies receive a bonus for steering clients towards a certain company.
Consumer groups state that multiple price quotes help on two levels. Customers have a better understanding of price ranges for their respective coverage.
The information also helps while attempting to negotiate a lower rate with a company they really like, but cannot necessarily afford.
Find the Perfect Insurer
The right research simplifies finding the best auto insurance. Experts at Edmunds automotive information recommend that consumers:
Talk with local body shops to see which policies they prefer. Mechanics offer an insider view of companies with an easy claims process.
Visit their respective State Department of Insurance website to check for complaints.
Read financial analyses from well-known companies including A.M. Best or Standard and Poor for signs of a faltering company.
Ask family and friends for information on their insurance providers. The best endorsements are often endorsements given by current customers.
Compare quotes from the top car insurance companies and save
Secured with SHA-256 Encryption
Additional Information
Additional circumstances that influence client relations with an insurer include coverage gaps. Some larger companies assign higher premiums to customers who go without coverage for a period longer than 30 days.
Other companies are designed to handle clients in this situation and may be able to offer better rates.
Households with drivers under 18 years of age should also choose their insurer wisely. Adding minors raises policy rates considerably.
Some insurers work in conjunction with driving schools to provide policy discounts when minors successfully complete drivers education courses.
Frequent travelers should confirm their insurer covers accidents that occur outside the state where they purchased the policy.
Some drivers got into accidents, only to discover insurance coverage ended at the state line.
The best auto insurance company offers comprehensive car coverage that works within the budget of a policyholder. Each year consumer groups list the top 10 insurance companies, but remind customers that the list is not a guarantee.
Some of the options had notoriously expensive premiums, while others did not provide coverage in certain states.
Insurance insiders also remind consumers not to ignore companies because they did not make a top 10 list. The lists are a guide, designed for use with personal recommendations and research.
An open mind is crucial to discovering what company has the best car insurance coverage. Enter your zip code below and start comparing car insurance quotes for FREE!