Where can I find cheap car insurance for the unemployed?
The best way to find cheap car insurance for the unemployed is by comparing at least three car insurance companies' products and rates online. It may be more difficult to find cheap auto insurance for the unemployed, but some car insurance companies don't check employment status or credit history. Scroll down to learn more and get free car insurance quotes for the unemployed with our ZIP code search.
Compare Car Insurance Companies
Secured with SHA-256 Encryption
UPDATED: Oct 9, 2020
It's all about you. We want to help you make the right car insurance coverage choices.
Advertiser Disclosure: We strive to help you make confident car insurance decisions. Comparison shopping should be easy. We are not affiliated with any one car insurance company and cannot guarantee quotes from any single company.
Our car insurance industry partnerships don't influence our content. Our opinions are our own. To compare quotes from many different car insurance companies please enter your ZIP code on this page to use the free quote tool. The more quotes you compare, the more chances to save.
Editorial Guidelines: We are a free online resource for anyone interested in learning more about auto insurance. Our goal is to be an objective, third-party resource for everything auto insurance related. We update our site regularly, and all content is reviewed by auto insurance experts.
Key takeaways...
Cost of insurance varies depending on the type of coverage you choose
Defensive driving courses can save you 20 percent on car insurance premiums
Compare at least three different companies before making a final decision
Car insurance coverage is essential for all drivers who wish to obey the law, but being able to pay the premiums without a job can cause some difficulties.
All insurance premiums are based on numerous factors that will automatically change when the daily commute to a workplace is no longer necessary.
You can find out which insurance companies have the cheapest car insurance quotes for FREE by entering your zip code above!
Auto Insurance Options
Premiums for auto insurance are composed of the cost to provide various types of coverage that are applicable to the situation.
Comprehensive, collision, liability, personal injury, medical, and all specialty coverage are rated by each insurance company.
When evaluating the choice of one insurer over another, every facet of the existing insurance policy must be compared.
Consider making changes in the following major categories and price each change with every insurer that might be able to offer coverage.
Reduce Coverage – Coverage limits can be reduced in each category to reduce the overall price of the policy. Care must be given to each decision to prevent a situation where adequate insurance is no longer available on the policy.
Liability Only – One way to reduce the annual cost of car insurance is to carry a policy that covers only liability, which is the risk of damage to property or bodily injury of another person. This coverage is the minimum required by every state to drive legally.
Low-Mileage – Vehicles that are driven below a certain number of miles each month, which varies from insurer to insurer, are given a substantial premium discount. Some insurance companies offer as much as a 50-percent discount for driving very few miles each month.
Short-Term Insurance – If public transportation is available and most personal business can be conducted by walking, another option is to purchase a short-term insurance policy for the days that the car would be driven.Many of the major insurance companies offer short-term policies.
Insure One Vehicle – When multiple vehicles are in the household, one option is the drop all but one vehicle from the insurance policy to reduce the premium. While the least expensive car to insure is the older model, newer models can be more expensive to repair or replace in the event of unforeseen damage to the uninsured vehicle while it is parked.
Compare Car Insurance Companies
Compare quotes from the top car insurance companies and save
Secured with SHA-256 Encryption
Compare quotes from the top car insurance companies and save
Secured with SHA-256 Encryption
Company Differences
Every company differs in some major categories that can save money for the motorist or be very costly when the time comes to collect on a claim.
Even if the same insurer has carried your insurance for many years, the unemployment status may cause you to seek another insurer. Look closely at the following categories on your car insurance quote before making your final choice.
Risk Evaluation – Each insurance policy perceives unemployment as a different level of risk. Some insurers will raise the premium because the risk of the entire annual premium being paid rises when the household income disappears.
Cheap vs. Affordable – All insurance company ratings are maintained by A.M. Best, which maintains a website of valuable information concerning insurance company payment records. Prior to making the choice for an insurance company, verify their claim payment record.
Discounts Offered – Premium discounts can be substantial for low-mileage, liability-only, and driver training classes. Ask about obscure discounts that would not have applied when your car was used every day to travel to work.
Loyalty Rewards – When the driver has been with the same company for many years, some companies reward the longevity of the relationship and will keep insurance rates steady as long as the premiums are paid on time.
Be Creative in the Quest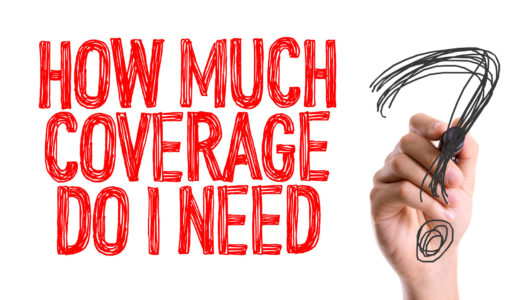 Lifestyle changes will automatically occur when job loss impacts family life. Creative solutions to every financial limitation can be designed for the needs of the entire family.
Whenever insurance premiums must be reduced to help make ends meet, consider these obscure suggestions to reduce auto insurance costs.
Evaluate Deals – Very inexpensive insurance may not save any money if a claim is not paid when something happens and the car is damaged. Check the company rating and choose reputable companies for auto insurance coverage.
Attend Driver Training – Certain types of driver training can yield a 20 percent discount when the training is completed. Since time is available to complete the training, find a local class that might lower the insurance premium.
Park Expensive Cars – Seriously consider the need for multiple vehicles, and park the most expensive car that belongs to the family. If space is available in the garage, the parked car is not likely to sustain damage and will be out of the way.
Drop Convenient Options – Road-side assistance and rental car replacement coverage are two examples of costs that can be dropped when the car is not used as often.
Many of the options on standard insurance policies are meant to provide alternate transportation for the daily commute to work. When the commute is unnecessary, these options can be removed from the policy.
Final Evaluation
Raising an insurance deductible can decrease the annual car insurance premium substantially. This action can cause major financial hardship if the car sustains damage or must be completely replaced.
Every choice concerning the auto insurance coverage and the associated deductible must be evaluated against the ability to pay for the motorist's portion of a claim.
So get started today and speak with the major car insurance companies about cheap car insurance for the unemployed.
Use our zip code search to find FREE car insurance quotes today! Enter your zip code below to get started!