Finding Quotes for Commercial Car Insurance
Finding quotes for commercial car insurance is easy with comparison websites like this one. Finding commercial auto insurance quotes online before you buy gives you the chance to pick and choose from multiple policies so you can pick the best commercial auto insurance coverage for your business. Enter your ZIP code below to find commercial car insurance quotes from local companies.
Compare Car Insurance Companies
Secured with SHA-256 Encryption
UPDATED: Oct 18, 2020
It's all about you. We want to help you make the right car insurance coverage choices.
Advertiser Disclosure: We strive to help you make confident car insurance decisions. Comparison shopping should be easy. We are not affiliated with any one car insurance company and cannot guarantee quotes from any single company.
Our car insurance industry partnerships don't influence our content. Our opinions are our own. To compare quotes from many different car insurance companies please enter your ZIP code on this page to use the free quote tool. The more quotes you compare, the more chances to save.
Editorial Guidelines: We are a free online resource for anyone interested in learning more about auto insurance. Our goal is to be an objective, third-party resource for everything auto insurance related. We update our site regularly, and all content is reviewed by auto insurance experts.
Key takeaways...
Commerical car insurance is not the same as your personal car insurance policy
With commercial policies, states still mandate a minimum amount of liability coverage
You can find commercial car insurance quotes by the same traditional methods you might have once used to find private car insurance coverage
If your business is in need of commercial car insurance, then you might be wondering where you can get quotes for car insurance for your business vehicles.
While not quite as popular in name and advertising, commercial car insurance quotes are available in just as many places as private car insurance.
Many businesses are under the false assumption that personal car insurance or their business's liability insurance will cover company vehicles.
If your business has no commercial auto coverage and a car used for business purposes causes an accident, it is likely that you will be paying for damages out of your business's profits and assets.
Search now for car insurance quotes using the FREE search box by entering your zip code above!
Establish Your Coverage Needs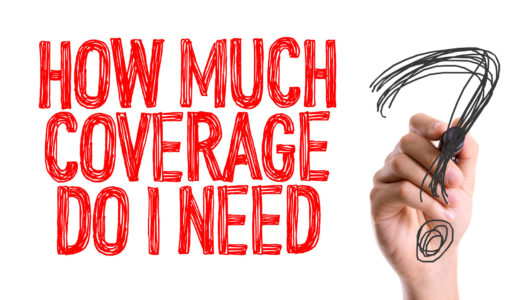 Essentially, commercial car insurance offers the same coverage options as private auto insurance coverage. States still mandate a minimum amount of liability coverage.
However, but the experts at the Insurance Information Institute assert that industry leaders advise that a business carries at least $500,000 in total liability coverage, but recommends $1 million in coverage to protect your business.
Similarly, optional coverage choices for collision and comprehensive are also available.
You need to assess how likely you are to suffer an accident or loss and base your commercial car insurance needs on that fact.
Compare Car Insurance Companies
Compare quotes from the top car insurance companies and save
Secured with SHA-256 Encryption
Compare quotes from the top car insurance companies and save
Secured with SHA-256 Encryption
Major Providers
One source for commercial car insurance quotes is major providers of private car insurance. Many provide commercial auto insurance as well as many other lines of insurance and financial packages.
You can stop by an office to speak with an agent, call their representatives at a call center, or apply online on their websites.
The National Association of Insurance Commissioners compiles annual data concerning the insurance providers with the largest customer base in the U.S.
The 2011 Market Share Data shows these companies to be some of the largest providers of commercial and private auto insurance:
Traveler's Group

–

This insurance provider is the largest provider of commercial auto insurance and the ninth largest private car insurance provider.
Liberty Mutual

–

It is the second largest commercial provider and the seventh largest personal auto insurance provider.
Progressive Group

–

It is third in commercial auto insurance and fourth in private car insurance.
Zurich Group

–

This company is the fourth largest provider of commercial insurance and the fifth largest private auto insurance provider.
American International Group

–

It is the fifth largest in commercial auto insurance and the 25th largest provider of private car insurance.
In fact, of the top 25 insurance companies in the private car insurance market, 11 of those companies also rank among the top 25 insurance providers in the commercial auto insurance market.
Traditional Methods
You can find commercial car insurance quotes by the same traditional methods you might have once used to find private car insurance coverage.
Those providers with large offices in your area that you always thought of as private car insurance providers probably offer commercial auto insurance as well.
They would love to see a customer in the office, wanting to speak with an agent. In this same way, you can also speak with independent agents who sell the insurance packages.
Your local phone book can be an invaluable source of information about where to find insurance companies and independent agents who are licensed to offer commercial car insurance in your state.
Technology Methods
Technology is certainly changing the way we do things, and searching for commercial car insurance is no different. You can go about it in the older, more traditional way and spend your entire day at it, or you can embrace technology and cut your time in half or more!
First, you can check out the websites of major car insurance companies. They will certainly indicate if they offer commercial lines of car insurance, and you can probably fill out an application, get a quote, and purchase your car insurance completely online.
Another online option for finding quotes for your business car insurance needs is to use quote comparison websites.
These websites take your application information and send it out to several providers, allowing you to get quotes from multiple providers at one time.
During the application process, you will be asked if the coverage is for personal auto insurance or commercial auto coverage. Check the appropriate box and the quote comparison websites will send out your application to the appropriate providers.
This will allow you to compare quotes, which is one of the most important steps for getting affordable coverage. Too many people neglect this step, and they end up paying more than they need to!
You will never really know how much a provider will charge you for any insurance until you actually get a quote from that provider.
Believe it or not, rates can vary by hundreds of dollars for the same coverage!
Compare quotes from the top car insurance companies and save
Secured with SHA-256 Encryption
Tips for Buying
Assessing your risks and shopping around are just two of the tips that the U.S. Small Business Administration offers to business owners searching for car insurance coverage for their business vehicles.
They also recommend speaking with a licensed agent to review your options.
They also state that you should consider a Business Owner's Policy that includes coverage for your company vehicles.
This option can save you money, as you are essentially bundling your business liability insurance with commercial auto insurance.
You must ensure that your vehicles are covered on such a policy, however, as not all Business Owner's Policies automatically include business car insurance.
Lastly, they suggest that you review your business's insurance needs at least once a year.
As your business grows and changes, so too should your commercial auto insurance coverage.
Reviewing your insurance is another time to get quotes, just to make sure there isn't a more cost-effective option out there for your business.
If you really don't want to switch insurers, you can always use a quote for coverage that is lower than what you currently pay as leverage to get a cheaper rate with your current provider.
Research and Compare
Just as with private auto insurance, you still want to research the details of any commercial car insurance provider you are considering. They need to be financially strong and experts at customer service.
Checking financial ratings with agencies such as A.M. Best will give you a good idea of how strong a company is financially.
Similarly, you also want to look at consumer-driven ratings that assess a car insurance provider's customer service. Insurance matters are hard enough to deal with without rude, inept agents.
Good customer service ratings will let you know which company really cares and which company just really cares about your premium payment.
Your company is likely your livelihood and your dream. You need to find a commercial auto insurance provider that is committed to helping you protect your livelihood and your dreams for your business.
Start your search for car insurance quotes right here by entering your zip code in the FREE box below!