Who is the best rated car insurance company?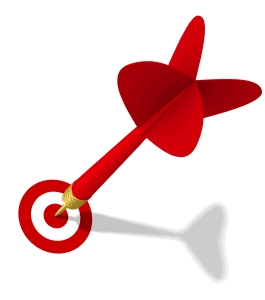 When it comes car insurance company ratings almost all drivers look for the best rated car insurance company but how do you define the best auto insurance provider? Below, you can view a list of the best rated car insurance companies and tips how to find the best auto insurance company online.
Everyone wants affordable car insurance rates, lots of auto insurance discounts and a company with a stellar reputation when it comes to a paying a claim so which one is the best one?
First, you need to forget about chasing the car insurance company with the best rating.
The auto insurance industry is full of car insurance companies with great customer service, discounts and affordable rates. Sure (like any industry) there are a few rogue ones but for the most part its a highly regulated industry with policy coverage that is explained in pretty simple English. There are times you will need an attorney or some form of outside representation to get the most from your insurance coverage but almost all car accident claims are handled in a pretty fair and reasonable manner.
How do I Choose a Car Insurance Company?
The first step will be to learn about auto insurance coverage and understand what type of insurance you need. If you own a classic car you will have different needs than the soccer mom with the SUV and if you own a motorcycle or work from home its quite possible you need more limited low mileage insurance. Once you define your needs then its time to start a car insurance company comparison search. You may want to look for the best rated auto insurance companies in order to get the best coverage.
Who are the Top Rated Car Insurance Companies?
Without falling prey to industry ratings which may not reflect the best insurance provider for you lets talk about a few of the top auto insurance companies you should probably always include in your car insurance comparison search.
Esurance
Esurance claims to be the first car insurance company to provide auto insurance exclusively online and many consumers enjoy both competitive prices and reliable coverage from Esurance. With 24/7 online account management including the ability to submit a claim and print car insurance ID cards there is probably no easier provider to use than Esurance.
State Farm
State Farm is the largest car insurance company in the USA with an 18.6% market share in 2009. This alone speaks volumes in terms of customer satisfaction so anyone considering a new insurance company should really think about comparing a quote from State Farm.
GEICO
In terms of market share GEICO is 3rd with an 8.2% market share and highly committed to customer service. The GEICO website is full of information about GEICO auto insurance coverage and owned by Warren Buffet's Berkshire Hathaway Group. GEICO also offers something companies like Esurance do not with both a local and online presence. Many drivers choose GEICO simply due to convenience of having a local agent matched with the company reputation in the marketplace.
GEICO also has a large network of local repair shops and inspection sites to offer consumers a quick car repair experience along with a number of other insurance product offerings including homeowners, motorcycle, life insurance and more.
Allstate
The 2nd highest car insurer by market share in 2009 (10.5%) Allstate is a great example of a company with a stellar reputation and market share to match. The company slogan is "You're in Good Hands" and with a 10% market share drivers tend to agree. Allstate is also a large financial services company offering a ton of products from life insurance to home insurance so consumers can take advantage of multi-policy discounts for many of their insurance needs.
Compare Car Insurance Companies
While these 4 companies make up almost40% of all car insurance policies in America they are by no means the only top rated car insurers. Almost every State has more than 100 licensed auto insurance companies. Regional and local car insurers will rarely ever penetrate any kind of national market share statistics however they very well may dominate the local market like Washington State's PEMCO car insurance company.
While it is probably a good idea to always include State Farm, GEICO, Esurance and Allstate in your car insurance quotes comparison search take your time and try to get as many quotes as you can. Just because the company you choose isn't considered the top rated insurance company doesn't mean you're not received the best rate for your personal needs.
Any time you spend today learning about car insurance and comparing quotes will most likely end up saving you money for a very long time.
Compare car insurance quotes online today by entering your ZIP code!