Car Insurance for Immigrants
Car insurance for immigrants can be hard to find. Car insurance companies will not sell insurance to individuals without drivers licenses, so be prepared to apply for a license before you can apply for insurance. Currently, 12 states will issue a drivers license to individuals regardless of their immigration status. Enter your ZIP code below to start comparing car insurance rates for immigrants.
Compare Car Insurance Companies
Secured with SHA-256 Encryption
UPDATED: Jun 21, 2022
It's all about you. We want to help you make the right car insurance coverage choices.
Advertiser Disclosure: We strive to help you make confident car insurance decisions. Comparison shopping should be easy. We are not affiliated with any one car insurance company and cannot guarantee quotes from any single company.
Our car insurance industry partnerships don't influence our content. Our opinions are our own. To compare quotes from many different car insurance companies please enter your ZIP code on this page to use the free quote tool. The more quotes you compare, the more chances to save.
Editorial Guidelines: We are a free online resource for anyone interested in learning more about auto insurance. Our goal is to be an objective, third-party resource for everything auto insurance related. We update our site regularly, and all content is reviewed by auto insurance experts.
Key takeaways...
A significant number of undocumented immigrants in the United States are forced to drive without car insurance
Several U.S. states including Illinois, Nevada, California, as well as Puerto Rico and DC issue driving licenses regardless of the applicant's immigration status
Licenses issued to undocumented immigrants are just meant to allow you drive legally on U.S. roads, but they don't make you eligible for voting
Car insurance rates tend to be higher for undocumented immigrants mostly because they don't have a driving record, an important factor insurance companies use to determine auto insurance rates
It is common knowledge that undocumented immigrants constitute a large part of the American workforce. What most people don't know is the fact that many of these immigrants are forced to drive without any form of auto insurance coverage whatsoever.
Not having auto insurance be extremely expensive, not to mention that it's illegal since most states require drivers to carry a minimum amount of liability coverage.
The first step to getting car insurance as an undocumented immigrant is to obtain a driving license. Expect the insurance rates to be a little higher because of your absent driving history, but you can still get reasonable rates by comparing quotes from several insurers.
If you are new to the U.S. and are looking to save on auto insurance, start comparison shopping today by entering your ZIP code above!
Acquiring a Driving License
Most auto insurers only sell car insurance products to drivers carrying a valid U.S. driver's license so if you don't have one, get ready to apply.
The District of Columbia, Puerto Rico, and other 12 U.S. states approve residents' applications for a driver's license regardless of their immigration status.
Other states do not issue driver's licenses to undocumented immigrants unless they qualify for one under the Deferred Action for Childhood Arrivals program (DACA).
DACA protects immigrant from deportation if they meet the program's specified criteria. The program protects illegal immigrants who were under the age of 31 as of mid-2012 and transported to the United States illegally as children.
If your state issues driver's licenses to undocumented immigrants or if you qualify through DACA, check with your state's DMV office for the application procedures.
Also, get a copy of a driver handbook while at it and familiarize yourself with the states driving regulations.
Compare quotes from the top car insurance companies and save
Secured with SHA-256 Encryption
How much insurance do you need?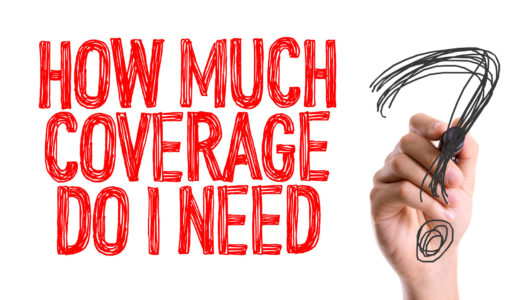 You are legally required to carry a specified amount of liability coverage in most U.S. states.
The minimum liability requirements vary across states; some states even require drivers to carry Personal Injury Protection cover (PIP) as well as Uninsured/Underinsured coverage in addition to the liability coverage.
PIP will pay for any medical expenses or damage to property in the event of an accident, while your Uninsured/Underinsured coverage pays for damages arising from an accident involving an entirely uninsured driver or if the other driver's insurance coverage in not sufficient to pay for the resulting damage.
Other types of auto insurance coverage include collision and comprehensive coverage and as far as state governments are concerned, these types of auto insurance policies are optional.
Collision coverage protects you from the burden of having to pay for the repair costs if your car is involved in a head-on collision with another car or runs into any other object on the side of the road.
Comprehensive coverage pays for damages resulting from anything other than a crash including vandalism, fire, and other forms of natural disasters as well as theft.
Compare Car Insurance Companies
Compare quotes from the top car insurance companies and save
Secured with SHA-256 Encryption
Shopping For Auto Insurance
Once you have figured out what you need via your car insurance requirements, it's time to start shopping for appropriate policies. Rates vary from one insurer to another, and you should strive to get the best deal possible and save money.
Try to get online quotes from as many auto insurance providers as you can and settle for a policy that suits your personal needs while observing state requirements.
Here are a few factors that could affect your auto insurance rates:
Gender, age, and marital status are among the key factors auto insurance companies consider while determining car insurance rates.
Your credit history is a crucial factor in the calculation of your monthly premiums. However, most undocumented immigrants don't have access to credit services and don't have a credit history.
Many insurers will use your driving history to determine your risk factor. If this information is not available, the insurers will just assume that you have none and treat you like a beginner.
Your place of residence can also spike or lower your auto insurance rates depending on the population, levels of insecurity, and the prevalence of car accidents.
The type of car you drive and how often and how long you drive your car will affect your auto insurance rates.
The type of coverage you choose to purchase as well as the deductible also play a significant role in the determination of your auto insurance rates.
What do you need to get a policy?
To purchase a policy or get a quote whether in person or on the phone, you are going to need some documents.
There's a general list of documents an agent is required to obtain from an applicant:
A valid driver's license
Your car's identification number
Down payment, you can use a debit or credit card for that if you have one
Lienholder information where applicable
A declaration page as proof of policy if applicable
Compare quotes from the top car insurance companies and save
Secured with SHA-256 Encryption
Other Options for Low-Income Undocumented Drivers
Undocumented drivers should never take the risk of driving without mandatory coverage.
If you happen to get into an accident, you'll have to pay for the damage and medical costs all by yourself. You also risk deportation if you were caught driving without any form of auto insurance coverage.
California residents can enroll in the state's Low-Cost Auto Insurance Program designed to help low-income residents acquire auto insurance coverage at a low cost.
If your state doesn't issue driver's licenses to undocumented immigrants and you don't qualify for one under the DCLA program, don't take the risk of driving on U.S. roads uninsured.
Instead, find other means of transport until such a time that you can legally secure a valid driver's license. If you are cleared to purchase auto insurance, compare quotes from different insurers until you find one that meets your state and personal requirements at a reasonable price.
Start comparison shopping today for the best auto insurance rates! Enter your ZIP code below to get started!