[su_box title="Key takeaways…" style="default"]
Only by understanding the different components of car insurance can you make an educated decision about obtaining the coverage you need (not offered)
Most states have minimum mandatory auto insurance requirements (which are many times much less than you actually need) but these laws vary from state to state which you can find in our state minimum requirements section here
Make sure you shop around to make sure you are getting the best rate for the coverage you need
[/su_box]
Car insurance seems to be an easy enough purchase, however, do you really understand what you are buying?
Believe it or not, most consumers have no idea what PIP means, the car insurance discounts available, still question who is at fault with no fault coverage and find it hard to separate comprehensive coverage from collision coverage.
This lack of knowledge is completely understandable since we go through our lifetime never taking a course in auto insurance and just calling a local agent when we need a new policy assuming we will always be covered.
Learn more about car insurance below and make sure to use our free insurance comparison tool above!
A smart consumer should always consider the purchase of car insurance as important as purchasing the car being insured. Only by understanding the different components of car insurance can you make an educated decision about obtaining the coverage you need (not offered).
Knowledge is power and this is especially true when shopping for affordable auto insurance.
Types of Car Insurance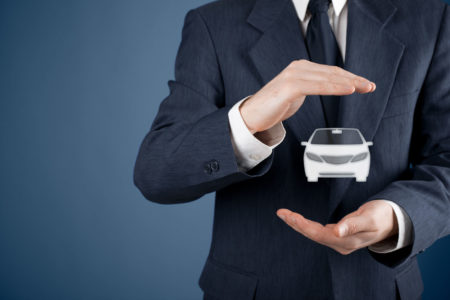 The car insurance industry is heavily regulated so although various components of any automobile insurance policy exist they are standard throughout the nation in terms of how they are defined.
Most states have minimum mandatory auto insurance requirements (which are many times much less than you actually need) but these laws vary from state to state which you can find in our state minimum requirements section here.
What are the main types of car insurance?
– 

Liability Insurance
Liability insurance is the type of car insurance required by most states. Liability insurance provides coverage for accidents you are in causing damage to either (a) other vehicles or (b) your vehicle where the fault is not with another car.
Although many states have no-fault coverage laws it's important to understand that liability insurance is not a blanket protection from litigation. How it does help is reduce the need for a lawsuit.
Minimum liability insurance limits are generally based on the average cost of a vehicle so in the event of an accident, no further claim from vehicle damage is usually needed since the liability coverage can usually cover the cost of any damage.
Where people get in trouble and often become exposed to personal liability is when the damage exceeds the policy limits (often the case with luxury cars or due to the high cost of medical expenses).
Always consider more than state minimum car insurance requirements.
– 

Bodily Injury Liability
Bodily injury liability coverage is also usually a mandatory minimum car insurance requirement in most states.
This component provides coverage for the medical expenses of the driver and passengers of the other vehicle if you are involved in an auto accident (to preset amounts as outlined and limited within your insurance policy)
– 

Property Damage
Required by almost all states, property damage insurance is another version of liability insurance aimed at providing coverage for damage to physical property in a car accident owned by others.
– 

Collision Insurance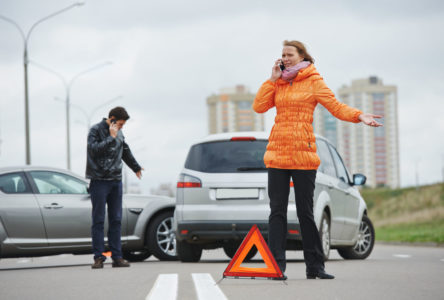 Protection for road-related damages. For example, if you strike another car while operating the vehicle on the road or vice versa. The typical definition of a car accident applies the most to collision coverage.
– 

Comprehensive Insurance
Comprehensive coverage is a critical type of car insurance to protect your vehicle; however, it is almost never required by law. The logic behind this is having comprehensive car insurance is more of a self-insurance rather than coverage to protect other drivers.
Comprehensive car insurance provides coverage for items such as car theft, storm damage, key scratching and items which cause damage to the car and contents inside.
Free Car Insurance Comparison
Compare Quotes From Top Companies and Save
or call
(855) 425-8122
for free quotes
– 

Personal Injury Protection (PIP)
An optional policy feature or rider (one which most states DO NOT require but every vehicle owner should consider) is Personal Injury Protection (PIP). Personal Injury Protection provides insurance coverage to pay hospital bills relating to a car accident for the policyholder.
– 

Underinsured and Uninsured Motorist Coverage (UIM)
Due to the overwhelming number of uninsured and underinsured drivers on the road many states have car insurance laws requiring all drivers to have some form of UIM coverage.
This type of car insurance kicks in when you are involved in a car accident where the party at fault does not have any or enough insurance coverage to cover the costs associated with the accident.
These types of car insurance make up almost every car insurance policy available however many optional riders like GAP Car Insurance, Rental Car Coverage, Medical Payments, Uninsured / Underinsured Motorist Coverage and more are available.
Take our Free Car Insurance 101 course here. Some states only require liability damage while others require PIP, UIM and more.
It is worthwhile to note when consumers lease or finance a car your lender will surely require much higher limits of coverage than the minimum state requirements.
Leasing a car in particular as the leasing company is not just a lien holder but the actual owner of the car so they require much higher protection than state minimum requirements.
How to Save Money on Car Insurance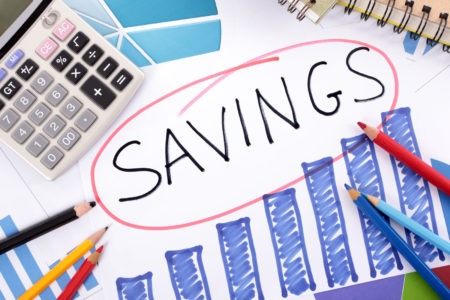 Saving money on car insurance is really nothing more than a common sense 3-step process however many drivers never spend the time to compare.
Before choosing any car insurance company to make sure you Learn, Question and Compare.
– 

Learn

Read about car insurance and understand the policy elements and terms including items like GAP coverage, rental car coverage and personal injury liability – basically understanding what kind of coverage you are buying before you need to submit a claim.

We estimate somewhere over 80 percent of car insurance customers have NEVER read their car insurance policy.
– 

Question

Ask about car insurance discounts, look for recommendations of car insurance companies by friends, ask local car dealerships.

Get answers to all your questions and built up a resume of requirements from any potential car insurance company before you call around looking for quotes.
– 

Compare

This is the fun part. After studying car insurance use the internet to find car insurance companies who offer coverage in your ZIP code and compare quotes.

Just remember that you need to factor in many intangible factors such as hours of operations, online account tools etc and not just compare quotes by the dollar value of the monthly premiums.

Enter your ZIP code below to compare quotes easily!

[su_spoiler title="References:" icon="caret-square" style="fancy" open="yes"]
[/su_spoiler]