Hybrid Car Insurance Discounts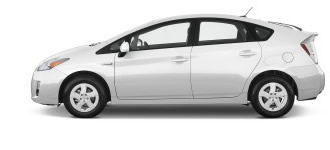 Hybrid cars are more popular than ever. Not only do they show the world your desire to "Go Green" but they also provide a substantial benefit to your wallet on gas costs and hybrid car insurance rates.
Gone are the days of high gas bills and today's Hybrid models compete with even the best luxury cars. Lexus, BMW and Toyota all have Hybrid cars available as well as many other car manufacturers.
The Toyota Prius is probably the most well known (and certainly the most popular) as it was the first Hybrid car introduced to US consumers back in 2001 cumulatively selling over 1,000,000 vehicles since then. The Prius has also earned the honor of being the most fuel efficient gasoline vehicle according to the EPA.
Honda has the second most popular Hybrid vehicles including The Honda Civic Hybrid and Honda Insight with the Ford Fusion Hybrid currently in third place.
More recently Porsche even introduced the Porsche Cayenne Hybrid and a Porsche 918 Hybrid supercar so buckle up as Hybrids are here to stay.
What Incentives are there to buy a Hybrid car?
Hybrid car owners are loved by almost everyone – including the IRS. In fact, IRS codes exist which could possibly provide a tax deduction for owners of a Hybrid car.
Certain employers even offer incentive to employees who purchase Hybrid cars as part of their corporate mandate for helping the environment.
Then we have the car insurance companies.
What Hybrid Car Insurance Discounts are available?
The one great thing about owning a Hybrid vehicle is that you will almost always be entitled to all the same car insurance discounts as "regular" car owners but some car insurance companies provide additional incentives only to Hybrid owners. Some of the common car insurance discounts include:
Multi-Policy Discounts
Vehicle Safety Equipment Discounts (like airbags and ABS brakes)
Good Driver Discounts
Good Grades Discount for Young Drivers
Low Mileage Discounts
And more
If you own a Hybrid though you go straight to the "preferred" group of clients for many car insurance companies. Travelers insurance for example even has a special Hybrid car insurance division called "Hybrid Travelers" offering owner of vehicles such as the Toyota Prius a hybrid car insurance discount of up to 10% simply based on the model of the car. Of course, your driving record is always a huge factor but its nice to know the car you purchased has earned a "good car" discount before car insurance companies check your credit, driving history and everything else.
Are you the proud owner of a Hybrid car? Then its time to compare car insurance companies more than ever and get the Hybrid car insurance discounts you deserve.