Does my car insurance cover personal injury claims?
Standard car insurance does not cover personal injury claims because this situation crosses over into legal grounds that deal with injuries that exceed what your insurance covers. You can choose to add personal injury protection to your car insurance policy to cover these claims, but without it your car insurance will not cover personal injury claims and you will be responsible for paying these claims out of pocket.
Compare Car Insurance Companies
Secured with SHA-256 Encryption
UPDATED: Jun 21, 2022
It's all about you. We want to help you make the right car insurance coverage choices.
Advertiser Disclosure: We strive to help you make confident car insurance decisions. Comparison shopping should be easy. We are not affiliated with any one car insurance company and cannot guarantee quotes from any single company.
Our car insurance industry partnerships don't influence our content. Our opinions are our own. To compare quotes from many different car insurance companies please enter your ZIP code on this page to use the free quote tool. The more quotes you compare, the more chances to save.
Editorial Guidelines: We are a free online resource for anyone interested in learning more about auto insurance. Our goal is to be an objective, third-party resource for everything auto insurance related. We update our site regularly, and all content is reviewed by auto insurance experts.
Key takeaways...
Personal injury protection (PIP) insurance is an optional protection
PIP protects you from personal injury claims that others may bring against you in no-fault accidents
This extra layer of protection can mean the difference between an accident and a disaster
Car insurance is essential to protect your investment and your legal and financial standing. Without car insurance, you are literally driving on blind faith and hoping that you don't have a collision.
If you do and you are not covered by insurance, you will be paying for the damages you cause out of your own pocket. Some people find themselves facing a judge in a courtroom due to the fact that the other person has brought a civil suit against them to collect for damages.
Compare car insurance quotes today to find the coverage you need at the best rate. Enter your zip code above to get started.
What is negligence?
Negligence is a legal, definable term that means that someone either knew or should have known but did not take action to avoid the accident or mishap.
Once your plaintiff has been able to show negligence on your part in an accident, they may be eligible for monetary damages for the harm that you caused to them or to their vehicle.
The court will decide the degree of loss or injury, they will assess the damages that you caused due to your negligence and decide on an amount.
Compare quotes from the top car insurance companies and save
Secured with SHA-256 Encryption
When You Are Uninsured
If you do not have insurance, you will have to pay these costs out of your own pocket. What you should understand is that none of these things would have happened if you had insurance.
While it's true that people can still sue you if they choose to do so, if you have insurance in place, most judges rule against additional amounts for the defendant to pay as long as they had coverage that followed the state mandates for liability of personal property and bodily injury.
However, in some cases where the driver was inordinately careless and in which additional damages or injury occurred, a judge may rule for other costs to be assessed to the defendant.
In these cases, your insurance would cover the majority of the amount, and you would be responsible for paying for the rest.
Accidents in a No-Fault State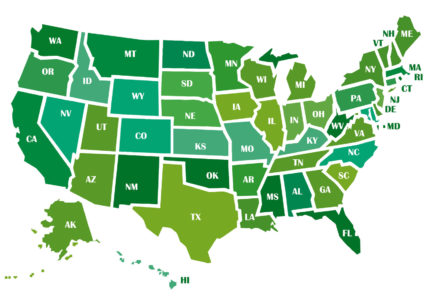 Sometimes, even if you have insurance, you may find yourself in court with a plaintiff who is seeking damages because your insurance did not pay.
In cases where the accident occurred in a no-fault state such as Florida or New Jersey, your insurance may not cover these accidents due to the state laws.
You will sometimes find the other driver bringing lawsuits against you and claiming personal injury. In a personal injury claim, the affected person may say that they suffered either physical or emotional injury due to your actions on the road.
If they can prove fault, they may have grounds for a personal injury lawsuit.
Compare Car Insurance Companies
Compare quotes from the top car insurance companies and save
Secured with SHA-256 Encryption
Does standard insurance cover personal injury claims?
Normal auto insurance does not cover personal injury claims because this situation crosses over into legal grounds that deal with injuries that exceed what your insurance covers.
In cases of no-fault accidents, they may have been unable to collect from your insurer for the damages so they are seeking damages outside of the realm of insurance and within the court system.
What they hope to gain from seeking a personal injury claim is to receive payment for damages that went beyond the scope of your insurance's ability to pay or because the injuries are so extensive that they are seeking additional compensation.
Compare quotes from the top car insurance companies and save
Secured with SHA-256 Encryption
Out-of-Court Settlements
In most cases, these types of claims are settled out of court. In fact, most lawyers and defendants prefer this method. If the case does end up going to court, the plaintiff and their attorneys know that they will have to prove negligence or they simply have no case.
On the other hand, if they can prove negligence, a judge can order payment in full for monetary, punitive, and compensatory damages, all which can add up to a hefty sum.
You want to avoid this scenario at all costs and make sure that you have enough insurance coverage that you will never find yourself in this situation. But if you do, you should start by looking into an insurance settlement.
What is an insurance settlement?
Insurance settlements are carried out by the two parties and their attorneys, plus an insurance claims adjuster that is on the defendant's side. The judgment will be based on exact amounts of damage to the plaintiff's vehicle, rather than a rough estimate of the injured party.
A mediator is sometimes called into these meetings to reach an amicable agreement that works for both sides, and that is fair to both parties.
The final value judgment is done by the insurance claims adjuster because it is a matter of monetary value rather than a matter of law. Once this final value has been assessed, a settlement will be offered to the plaintiff.
If they accept the amount, the case will be closed and you will work out a payment plan.
If the plaintiff does not accept the amount decided on by the adjuster, you may have to enter into more negotiations until such time that you have worked out an agreement that both sides can agree to.
What is PIP insurance?
PIP insurance is personal injury protection. The fact is that this is a seldom talked about the type of insurance that comes in very handy in the scenario as we have discussed in this article.
In fact, if you had PIP insurance before the above situation happened, you would probably not end up in court at all.
Personal injury protection pays for damages that a plaintiff might bring against you in cases that involve a no-fault state where your normal insurance does not pay and in cases when the plaintiff had no insurance.
This type of insurance is considered an optional insurance coverage and is never a part of your typical insurance package, so you will need to ask for it specifically.
You never know what might happen or when you might be involved with a no-fault insurance situation. Having PIP is an extra step you can take to stay safe from legal actions that other might take against you.
To find the best deals on car insurance:
shop around
look for discounts
ask about PIP insurance when you compare insurance plans
It just might mean the difference between a minor inconvenience and a financial disaster.
Enter your zip code below to compare car insurance quotes today!