Does car insurance cover mechanical problems?
Car insurance will not cover mechanical issues because normal wear and tear is not covered by an insurance policy. Basic vehicular maintenance is the responsibility of every car owner and not the insurance company. Car insurance covers accidents, collisions, medical costs, theft, vandalism, and property damage.
Compare Car Insurance Companies
Secured with SHA-256 Encryption
UPDATED: Jun 21, 2022
It's all about you. We want to help you make the right car insurance coverage choices.
Advertiser Disclosure: We strive to help you make confident car insurance decisions. Comparison shopping should be easy. We are not affiliated with any one car insurance company and cannot guarantee quotes from any single company.
Our car insurance industry partnerships don't influence our content. Our opinions are our own. To compare quotes from many different car insurance companies please enter your ZIP code on this page to use the free quote tool. The more quotes you compare, the more chances to save.
Editorial Guidelines: We are a free online resource for anyone interested in learning more about auto insurance. Our goal is to be an objective, third-party resource for everything auto insurance related. We update our site regularly, and all content is reviewed by auto insurance experts.
Key takeaways...
Normal wear and tear problems are not covered
If mechanical problems arise from an accident, you might be covered
Mechanical Breakdown Coverage is available from many insurance companies to cover various mechanical problems
Car insurance covers a lot of different things. The more coverage you have, the more scenarios you are covered against. If you're in an accident, collision coverage is critical to cover your property damage. You also need personal injury protection for your injuries. If you're hit by wildlife, a victim of natural disasters, etc., you'll need comprehensive insurance. Despite the name, comprehensive coverage does not cover things that could be considered "wear and tear."
These are meant to cover unexpected incidents. Damage can range from a few hundred dollars to total loss depending on your deductible. General maintenance, even if it takes you off the road, is not an insurance company's responsibility.
What Happens when Your Car Develops Mechanical Complications?
Are the mechanical issues as a result of normal wear and tear or an accident? The sooner you can answer this and start to examine the coverage on your policy, the easier it will be to identify whether filing a claim will take care of the repairs.
If it's not associated with an accident or other covered event, where did it come from? Different parts of a car can wear down more quickly when they are not properly maintained. Even something like a clutch can vary widely enough that it generally doesn't fall under warranty, certainly not under insurance.
If you're still within your initial warranty period, you can look at what's included. If you're still within the qualifying period for mechanical failure, you'd need to go to a local dealer. They would check for signs of neglect or other disqualifying events before quoting you a price or telling you it's covered.
Is An Extended Warranty for Mechanical Breakdown Insurance Worth It?
Auto insurance isn't meant to offer mechanical breakdown insurance. This is why some people choose to also buy an extended warranty on top of their auto insurance policy. You can choose how much protection you want. Some people want just mechanical breakdown coverage. Others prefer more comprehensive coverage for a set time and mileage. Either way, you should always calculate the amount you'll pay into an extended warranty compared to your expected return.
Do you need better auto insurance to cover the unexpected? Are you unsure if you need collision insurance or how to be sure you'll get the full cost of repair? These are all common questions drivers have before they're on the hook for an expensive repair.
Is your car suffering from mechanical issues and you need better insurance? Enter your ZIP code above and compare at least three to four policies today! Then you can compare your options and get many of the most common questions answered. Insurance policies will not cover routine maintenance such as brake pads, tire rotations, and engine breakdown. But you can find reliable liability insurance with other coverages to protect you after covered events, and you may be surprised at what's covered under the original warranty.
Compare quotes from the top car insurance companies and save
Secured with SHA-256 Encryption
Normal Wear and Tear
Wear and tear on a car is not covered by insurance. As a car owner, you are expected to maintain your vehicle.
Many mechanical problems are avoided when you perform routine maintenance on your car. Such things include:
Oil changes
Transmission flushes
Changing air filters
Changing spark plugs
If something happens, you might be able to use a manufacturer warranty or extended warranty. Some warranties can be purchased on your own or obtained from the dealership where you bought your car.
Accidents
When you are involved in an accident that is severe enough, mechanical damage is common. You might experience problems with your transmission, engine, and various other components.
When you file a claim, the insurance company will ask to see the car. Depending on the level of damage, it might not be drivable.
You would then need to have the car towed to a collision center or mechanic. Once an adjuster is assigned to your claim and has the chance to look everything over, the claims process can begin.
Part of the claims process involves determining the full level of damage, the cost for repair, and whether your insurance policy will cover the damages.
The other person's insurance might also be used to cover the damages if you were in an accident. To determine if insurance will pay for the repairs, you have to answer a few questions.
Compare Car Insurance Companies
Compare quotes from the top car insurance companies and save
Secured with SHA-256 Encryption
Whose fault is it?
Fault is a major factor in many instances. Your primary insurance policy has bodily injury and property damage coverage.
Both of these cover the damage you cause to another person's vehicle or physical state.
If the mechanical damage is in someone else's car, your insurance will likely take care of the repairs. If you have damage to your own car, it depends on whether you're in a tort or no-fault state and whether you have the right supplemental coverage.
Are you in a tort or no-fault state?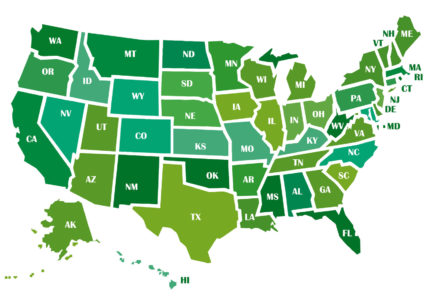 States are identified as either a tort or no-fault state. If you are in a no-fault state, it doesn't matter who is at fault for the accident.
If you have damage to your car, you are responsible for the repairs. Even if someone else caused the accident, you would have to use your own insurance policy to get the repairs done.
Basic insurance often does not include coverage that will take care of damage to your car unless you have a lien holder. Lienholders typically require that you have both collision and comprehensive coverage as add-ons to your policy.
If you are in a tort state, the person who is at fault is the one who pays the damages.
If you are not at fault and live in a tort state, the other person's insurance would take care of the repairs. If you are at fault and live in a tort state, then you need to have supplemental coverage.
Do you have more than state-required insurance?
Since the insurance that your state requires will only cover the damage you do to someone else's car, if you have mechanical damages as a result of a car accident, you need to have comprehensive coverage as well as collision coverage.
Mechanical breakdown insurance (MBI) is something else you might be able to add to your policy.
Especially when your car warranty runs out, you want to look at exploring MBI. This insurance typically covers all systems and parts, not just the list of what most dealer warranties include.
By having MBI, you get the mechanical repairs needed except for what's considered wear and tear and general maintenance.
Take the time to look at your coverage and learn more about what your state requirements are. You can then determine if insurance will cover the cost of mechanical repairs or if you have to pay out-of-pocket.
Start comparison shopping today and determine which auto insurance rates are best for you! Enter your ZIP code below!