Car Insurance Rates for Drivers Under 25
Car insurance rates for drivers under 25 can be pricey. On average, drivers under 25 can expect to pay $267/mo for coverage. You can lower your auto insurance rates for young drivers by asking for good driver and good student discounts and shopping around online for insurance quotes. Enter your ZIP code below to get free car insurance quotes for drivers under 25.
Free Car Insurance Comparison
Compare Quotes From Top Companies and Save
Secured with SHA-256 Encryption
UPDATED: Jun 21, 2022
It's all about you. We want to help you make the right car insurance coverage choices.
Advertiser Disclosure: We strive to help you make confident car insurance decisions. Comparison shopping should be easy. We are not affiliated with any one car insurance company and cannot guarantee quotes from any single company.
Our car insurance industry partnerships don't influence our content. Our opinions are our own. To compare quotes from many different car insurance companies please enter your ZIP code on this page to use the free quote tool. The more quotes you compare, the more chances to save.
Here's what you need to know...
One of the most popular rating factors that are used today is based on a driver's age as well as their gender
Age is a factor that has significant claims trends
Some states do not allow drivers to receive specific driver discounts until after they turn 25
Car insurance companies use a wide variety of different factors when they are calculating how much they will ask you to pay for coverage.
Unfortunately, none of these factors are up for negotiations because the company has done a thorough job researching claims trends and other data to determine which drivers are risky and which drivers are not.
There is a long list of different factors that are used to determine rates and to calculate rate quotes and these factors are used universally in the industry.
If you would like to know more about the cost of insurance for teens and young adult drivers under the age of 25, read this guide and learn about rates and how you can save money.
Be sure to check out the FREE search tool above to compare car insurance instantly! Enter your zip code to get started now!
Most Important Factors
One of the most popular rating factors that are used today is based on a driver's age as well as their gender.
If you are a newly licensed driver or you are branching off from your parents' policy for the first time, the idea of buying your own policy can be intimidating.
This is because you are young, you are on a limited budget, and you know that your rates will be high.
While you may be familiar with the fact that insurers are not too friendly to young drivers, you may not know why and just how much you pay once you become independent.
Compare Car Insurance Companies
Compare quotes from the top car insurance companies and save
Secured with SHA-256 Encryption
Compare quotes from the top car insurance companies and save
Secured with SHA-256 Encryption
Why is age such an important rating factor?
The answer to this relevant question is because of the way that the auto insurance industry works.
In order to make an educated bet, the insurer must consider the risk factors that make a person more likely to have a loss.
Age is a factor that has significant claims trends. The trends also show that when drivers are older in age, the number of claims filed dramatically increases.
The highest insurance rates are paid by drivers under the age of 25 because accident rates in this age group are highest.
Not only are the accident rates for inexperienced drivers in this age group high, the number of fatal crashes where the driver of the car was under 21 are higher than the fatalities reported in any other age bracket.
How does gender tie into rate determinations?
Not only is age an important rating factor, gender is also an important factor that goes together with age. Believe it or not, young female drivers and young male drivers pay significantly different rates from one another.
Based on the statistics, young men are the riskiest drivers on the roadways today. This is because males have more accidents and will take more risks when they are behind the wheel.
You may not be a young male driver that takes these risks, but based on the data, females are safer drivers than males in almost all age groups.
This is why you cannot just consider an average figure if you are trying to determine how much car insurance will cost under 25.
Add in the fact that there is a handful of other factors that can also affect your rates, and you can see why it can be hard to throw out an average premium when your personal details are not factored in.
Average Rates for Drivers Under 25
Based on the quotes, the average premium for a driver who is 16 is $8,226 per year. This average rate goes down to $3,620 by age 21 and drops down to $2,374 by age 25.
You can see that experience really does pay off when it comes to driving.
A female's rate will generally be between 10 and 13 percent lower than the rate for a male when all of the other factors are the same.
Compare quotes from the top car insurance companies and save
Secured with SHA-256 Encryption
What do you have to look forward to when you turn 25?
You might think that age is just a number, but that number can save you loads of money off of your insurance. If you were licensed at the age of 16 when you hit 25 your rates will go down.
This is called the "magic age" in insurance because drivers save at their next renewal once their birthday passes.
Do not expect the rates to drop on your birthday, and do not expect a reduction in your rates if you upgrade your car or have a violation.
If you were licensed at a later age, it could take another few years to receive the 9-year driving experience credit.
Some states rate based on age rather than driving experience, and in these states even drivers who were licensed later in their adulthood will see a difference after the 25th birthday.
Some states do not allow drivers to receive specific driver discounts until after they have reached this milestone. In these states, the difference will be even greater.
How can you save money as a young driver?
If you are living paycheck to paycheck, you are a college student, or you simply do not earn enough to pay thousands of dollars a year for insurance, there are ways to keep your premiums low.
You will need to familiarize yourself with your state's coverage requirements first.
After you learn about the requirements, you need to consider whether or not you need additional forms of coverage. While buying a basic policy is an option, it is not recommended unless it is the last resort to lower rates.
Buy a Safe Car With Low Premiums
If you are buying a car, be sure the car that you buy has a good safety record.
Unsafe vehicle and young drivers do not mix, and your rates for a car that does not perform well in crash tests will be outrageous.
The best bet is to price the cost of insurance for a make and model before you buy it. This can help you steer clear of the priciest options.
Get Good Grades
Good grades do not just reflect well on your permanent record, they also help you save money. Studies show that students who are motivated and driven to earn good grades are more responsible drivers.
To reward you for being responsible, your insurer will offer you savings of up to 30 percent off of your premiums.
Take Driver Education Classes
You may not be required to take classes to get your license, but you should elect to take safety classes no matter what.
Not only will you learn how to avoid crashes and how to deal with challenging situations you face as you drive, you will also get a credit that can last as long as 3 years.
Be Practical About Your Coverage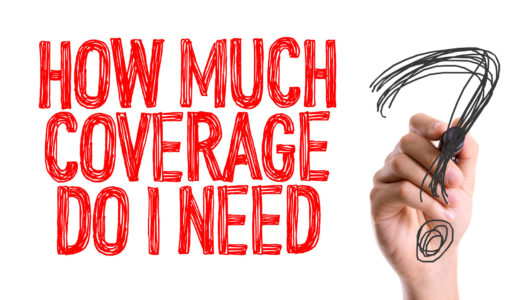 What is your vehicle worth? Is the car paid off? Will you pay more in premiums than you would receive if the car was totaled in an accident?
If your car is not worth more than 3000 or your premium is close to its value, consider dropping collision.
This is the most costly coverage for a younger driver and may not always be practical. If you must carry collision, be sure to select a higher deductible to balance your premiums and to keep them as low as possible.
As you age, you will watch your rates fall as long as you keep your record clean. The best way to find the lowest rates as a youthful operator is to compare rates.
Check out our car insurance comparison tool below and see how much the leading insurers charge for auto insurance coverage. Enter your zip code and start comparison shopping for FREE!
Editorial Guidelines: We are a free online resource for anyone interested in learning more about auto insurance. Our goal is to be an objective, third-party resource for everything auto insurance related. We update our site regularly, and all content is reviewed by auto insurance experts.