Car Insurance for Smart Cars
Car insurance for smart cars is cheaper than coverage for standard vehicles, but your car insurance rates can vary based on where you live. Enter your ZIP code below to start comparing car insurance quotes for a smart car. The kind of car insurance you need for a smart car depends on your state insurance laws, but we recommend a full coverage policy.
Free Car Insurance Comparison
Compare Quotes From Top Companies and Save
Secured with SHA-256 Encryption
UPDATED: Jun 21, 2022
It's all about you. We want to help you make the right car insurance coverage choices.
Advertiser Disclosure: We strive to help you make confident car insurance decisions. Comparison shopping should be easy. We are not affiliated with any one car insurance company and cannot guarantee quotes from any single company.
Our car insurance industry partnerships don't influence our content. Our opinions are our own. To compare quotes from many different car insurance companies please enter your ZIP code on this page to use the free quote tool. The more quotes you compare, the more chances to save.
Key takeaways...
Even though smart cars are safer than regular vehicles, drivers still need to purchase typical car insurance coverage to minimize losses in the event of an accident
There are several supplemental options to ensure you are fully covered
Smart cars tend to be cheaper to insure than other car options
You might've noticed Smart Cars driving around Europe in the early 2000s. They were fuel efficient and easy to get around in. Better yet, they're pretty cute, especially when you see a Great Dane riding around in the passenger's seat. Since their beginnings, they've made it to the the US. You might see them around town being driven by tourists or people who just want a small and economical car to drive around town.
Though they are a relatively new phenomenon in the United States, smart cars are expected to bring massive changes to the world of auto insurance. Smart Cars can now be driven at highway speeds, but some drivers still report they shake and may not feel as secure as a regular sized car.
As economic struggles continue to pile up in the U.S., the popularity of smart cars will continue to increase due to fuel efficiency and relatively low prices. They're more common among city dwellers who don't drive at highway speeds on a regular basis and don't necessarily need a lot of storage space. The key benefit is parking. With their size, they can fit in just about anywhere.
What Insurance Do You Need with a Smart Car?
Especially if you see significant price drops in used Smart Cars, you might be inclined to go out and buy one. With the size, some people may be unsure about what insurance they need. A Smart Car is still considered a car. So you need the minimum liability insurance for your state. A good amount of personal injury protection is also advisable. If you're financing your smart car, your lender may require collision and comprehensive coverage.
If you're shopping for insurance, you can enter your VIN number just as you would with other cars to pull up certain safety feature discounts and other information. Your driving record will play a key role in your rates, but it should never determine whether you get excellent customer service.
Compare quotes from several providers before you can make your decision. Comparison shopping is a good way to keep your car insurance rates down whatever you're driving.
Start comparison shopping today for better auto insurance by entering your ZIP code above!
What type of coverage do I need for my smart car?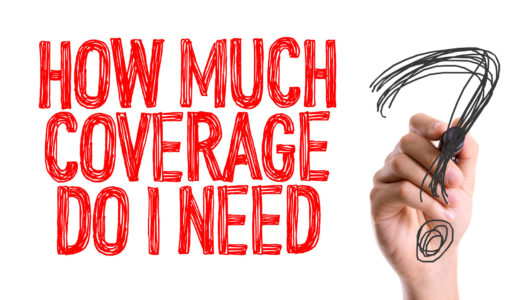 Accidents happen; that's a fact of life. Sometimes, we can't stop them no matter how careful we are.
But we can always take the necessary measures to minimize their effects. When it comes to car accidents, we purchase car insurance just to be safe.
Smart cars are not immune to accidents either, which is why you need to purchase the right type of coverage to protect yourself from financial devastation.
Here are some of the coverage options you might want to consider for your smart car:
– Liability Coverage
Most drivers are required to carry auto liability requirements in almost every state (New Hampshire is the only exception), so you have no choice if you live elsewhere.
Liability coverage comes on two levels: bodily injuries and personal property.
If you are legally liable or responsible for damages to property, liability coverage helps pay for it. The coverage will also pay for medical expenses if an at-fault accident results in bodily injuries to the occupants of the other vehicle.
– Underinsured/Uninsured Motorist Protection
Underinsured/Uninsured motorist protection is also mandatory in 20 states and the District of Columbia.
This coverage provides protection in the event of an accident with an uninsured driver or a driver who doesn't have sufficient coverage.
Underinsured/uninsured motorist protection pays for the damages to property and your medical expenses if the uninsured/underinsured driver is at fault.
– Personal Injury Protection (PIP)
If someone sustains injuries in an accident, Personal Injury Protection (PIP) will help pay for their medical expenses. PIP covers a broad array of costs including: 
Funeral costs in case of a fatality
Work loss
Rehabilitation expenses
Any replacement costs
This coverage pays for resultant medical or funeral expenses regardless of who is at fault.
Compare Car Insurance Companies
Compare quotes from the top car insurance companies and save
Secured with SHA-256 Encryption
– Comprehensive Coverage
Comprehensive coverage will help you cover the losses to your vehicle if it's dented in a hail storm, broken into, or stolen.
In general, a comprehensive policy covers losses such as animal collisions, natural disasters (think floods, hail, etc.), theft, and vandalism.
– Collision Coverage
This coverage helps pay for the damages to your car if you are involved in an accident with another vehicle, roll over, or hit stationary objects such as telephone poles, lamp posts, a guard rail, et cetera.
Collision and comprehensive coverage are not a must.
However, you must add them to your policy if you still owe some on a car loan or if it's a lease. Either way, you may have to throw in GAP (guaranteed auto protection) insurance too.
GAP insurance pays for the difference between the amount you owe on the vehicle and its actual cash value.
Before you purchase auto insurance products from any provider, go online and compare quotes from other carriers to see if you can get a better deal; chances are that you will.
Compare quotes from the top car insurance companies and save
Secured with SHA-256 Encryption
The Cost of Insuring a Smart Car
Smart cars are cheaper to insure than regular cars. It will cost less to insure a smart car than what you'll have to part with when purchasing coverage for your family sedan. But why?
The cost of car insurance is based on risk. The riskier a vehicle is perceived to be, the higher the cost of insuring it.
Of course, other personal factors such as driving record, credit history, and age also come into play. Here are a few reasons why smart cars relatively cost less to insure:
Smart cars are cheap – The average smart car model goes for around $15,000. A low price means low replacement costs in the event of an accident that leaves the vehicle totaled.
High safety ratings – Smart cars are small and yet extremely durable. Smart cars have surprisingly sturdy builds and have a pretty good chance of remaining intact even after rolling which makes them safer.
Smart cars have low mileage – Smart cars are designed for short commutes, not interstate road trips or such — hence less time on the road. As a result, these vehicles are less likely to be involved in an accident.
Fuel economic – As 'going green' continues to grow as the mainstream lifestyle, insurers are extending discounts to customers who choose eco-friendly vehicles.
Choosing Your Best Option
Although smart cars are light and seemingly easy to steal, they are not popular among car thieves. However, installing your car with the latest anti-theft devices will reduce the chances of theft and reduce your auto insurance rates.
Keep in mind that the best way to make sure you are getting the best auto insurance rates is to shop around. Go online and compare quotes from as many providers as you can to get the best deal.
Enter your ZIP code below and compare at least three to four policies today!
Editorial Guidelines: We are a free online resource for anyone interested in learning more about auto insurance. Our goal is to be an objective, third-party resource for everything auto insurance related. We update our site regularly, and all content is reviewed by auto insurance experts.