When you finance a car, does it include insurance?
When you finance a car, it does not include insurance. Auto loan payments and insurance premiums are two separate obligations a driver must meet in order to legally drive their financed vehicle. Car finance can include insurance when you seek coverage through your lender, but this will raise your rates as you're choosing to go with your lender's preferred provider and not the cheapest car insurance company available. Enter your ZIP code below to get cheap car insurance quotes.
Compare Car Insurance Companies
Secured with SHA-256 Encryption
UPDATED: Sep 23, 2020
It's all about you. We want to help you make the right car insurance coverage choices.
Advertiser Disclosure: We strive to help you make confident car insurance decisions. Comparison shopping should be easy. We are not affiliated with any one car insurance company and cannot guarantee quotes from any single company.
Our car insurance industry partnerships don't influence our content. Our opinions are our own. To compare quotes from many different car insurance companies please enter your ZIP code on this page to use the free quote tool. The more quotes you compare, the more chances to save.
Editorial Guidelines: We are a free online resource for anyone interested in learning more about auto insurance. Our goal is to be an objective, third-party resource for everything auto insurance related. We update our site regularly, and all content is reviewed by auto insurance experts.
Key takeaways...
Auto loan payments and insurance payments are two separate obligations
Comprehensive and collision insurance are vital for drivers whose auto loans have not been fully paid off
Comparison shopping for the best total insurance policy is recommended
Paying cash for a new or used car would seemingly make things easier for a great many consumers. Doling out $5,000 for a used car means the title is turned over to the consumer. Monthly payments are not required and interest is eliminated.
Most people, however, cannot pay cash for the total price of a vehicle.
Financing a car becomes a reasonable alternative.
Persons with good credit may end up receiving excellent interest rates. Even those with bad credit could be approved without much trouble.
New borrowers might be unfamiliar with what car financing covers. A vehicle does need to be insured. Questions may arise regarding whether or not car financing also includes payments for all-important car insurance. The short answer is "no."
If you recently financed a car and need auto insurance, compare at least three to four policies to find the best rates for you! Enter your ZIP code above to begin!
What Car Financing Entails
Car financing refers to the process of acquiring a loan to purchase a car. The payments made to the lender cover the costs of the car.
Auto insurance is not weaved into the payments.
The borrower needs to purchase auto insurance on their own to satisfy the requirements of applicable state law and to protect the investment made in the car.
Without insurance, all the financial burdens associated with being liable for an accident rest on the shoulders of the borrower/driver. Keeping up with loan and insurance payments end up being critical responsibilities.
Even though the financing service does not include insurance payments into the debt, this does not mean more convenient options don't exist.
Compare quotes from the top car insurance companies and save
Secured with SHA-256 Encryption
Payment Consolidation Services
Dealing with several different bills per month comes with the necessary responsibilities of making timely payments on obligations.
Payment consolidation services exist to serve those who would prefer a more streamlined approach to paying obligations.
For a nominal fee, one payment per month can be put towards a payment consolidation service. The service then issues smaller payments to various entities the client is indebted.
A car payment and insurance payments could be combined into one fee paid to the service managing the separate payments to the lender and the insurance provider — which makes life a lot more convenient.
Convenience is not the only thing an auto loan borrower must think about. Protecting the investment in the vehicle is highly necessary.
Compare Car Insurance Companies
Compare quotes from the top car insurance companies and save
Secured with SHA-256 Encryption
No Escape from the Loan
Someone who borrows $18,000 for a new car is obligated to repay the loan. If the car ends up being stolen or totaled, the debt needs to be repaid. The lender does not forgive the obligation on loan simply because a car was totaled.
Liability insurance, the common coverage found in basic policies, won't cover losses to a vehicle under a number of circumstances.
This is not to diminish the value of liability insurance. Liability insurance does more than just cover the costs of the few bills. Yes, liability insurance on an automobile will pay for any damage an at-fault driver inflicts on another car or any property.
Being responsible for $2,000 may be the least of your worries upon causing an accident. Depending on the seriousness of an accident, a driver could be liable for well over $100,000 in damages. A wrongful death suit could bring forth even greater losses.
Other types of coverage should not be ignored just because they might not be mandatory in a particular state. Comprehensive, collision and uninsured motorist coverage would definitely aid in a number of accident or other scenarios.
Collision, Comprehensive, GAP Insurance, and Car Loans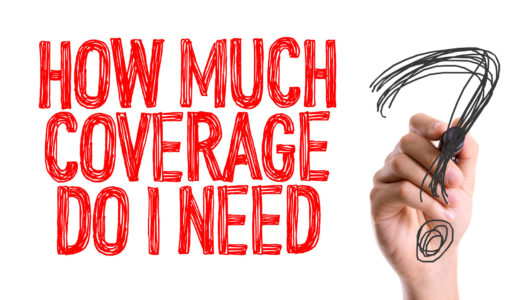 Collision covers losses to a vehicle when the owner of the vehicle is at fault. Liability insurance protects against financial losses upon causing harm to others and their property. Collision protects against accident-based losses that harm oneself.
A driver who totals their car without collision insurance is forced to pay back a car loan on a car that is scrap metal.
Comprehensive covers all manner of other losses not related to an accident. Theft and vandalism would be covered.
If a thief steals a car and the car is gone forever, the auto loan borrower is still on the proverbial "hook" for the loan if they do not possess the proper amount of insurance.
GAP insurance is also vital to purchase. GAP insurance covers any differences between an insurance payment and what is owed on the car.
Going back to the $18,000 loan, a car could be destroyed in an accident, and the insurance company may pay out $14,000 on the value of the car. The problem is the debt owed on the vehicle is $15,500. GAP insurance would cover the remaining $1,500.
Compare quotes from the top car insurance companies and save
Secured with SHA-256 Encryption
Accessing the Right Insurance
Anyone who owes on a car loan needs to purchase the best possible insurance to protect against losses. Comparison shopping is the best way to locate the best policy.
Defining "the best" policy is not exactly uniform. Different buyers are going to be interested in accessing policies that are vital to their needs.
When the financing company still owns the title, those "needs" include avoiding being obligated to make full payment on a totaled vehicle. A great insurance policy could cut down on the financial losses associated with an unexpected calamity.
If you need to cut down on auto insurance rates after financing a car, start comparison shopping today by entering your ZIP code below!