Can I get car insurance with a foreign driver's license?
Yes, you can get car insurance with a foreign drivers license. Car insurance companies will not sell policies to individuals without a drivers license, so you will need your international drivers license in order to apply for car insurance coverage in the US. Start comparing car insurance rates for free with our comparison tool below.
Compare Car Insurance Companies
Secured with SHA-256 Encryption
UPDATED: Sep 27, 2020
It's all about you. We want to help you make the right car insurance coverage choices.
Advertiser Disclosure: We strive to help you make confident car insurance decisions. Comparison shopping should be easy. We are not affiliated with any one car insurance company and cannot guarantee quotes from any single company.
Our car insurance industry partnerships don't influence our content. Our opinions are our own. To compare quotes from many different car insurance companies please enter your ZIP code on this page to use the free quote tool. The more quotes you compare, the more chances to save.
Editorial Guidelines: We are a free online resource for anyone interested in learning more about auto insurance. Our goal is to be an objective, third-party resource for everything auto insurance related. We update our site regularly, and all content is reviewed by auto insurance experts.
Key takeaways...
Driving laws in the U.S. differ from one state to the next, so make sure you confirm these requirements from the specific Department of Motor Vehicles of the state you intend to visit
You will need your international driver's license to buy car insurance in the U.S.
Auto insurance rates for foreign drivers are higher compared to what the locals are given
Many insurers in the U.S. cater to drivers with international driving licenses. You can still get car insurance at a competitive rate
Anyone driving on the U.S. roads must have insurance. Whether you are a U.S. citizen or a foreigner, you must be insured. According to the U.S. law, any foreign driver who arrives in the U.S. is allowed to drive on U.S. roads.
If you are a foreigner, just make sure to take the necessary steps to ascertain that your insurance is extended to include the United States, particularly for the states you plan to visit since they differ on driving laws.
Getting car insurance for non-U.S. citizens visiting the country does not have to be a complicated affair. You only need some local knowledge, and you will be good to go.
As a visitor, you are supposed to apply certain levels of judgment to make sure that you are fulfilling your obligation to insure a vehicle that can be driven anywhere in the U.S. while maintaining reasonably lower costs.
If you are looking to visit the U.S. and are in need of auto insurance, start comparison shopping by entering your ZIP code above!
What kind of insurance do you need?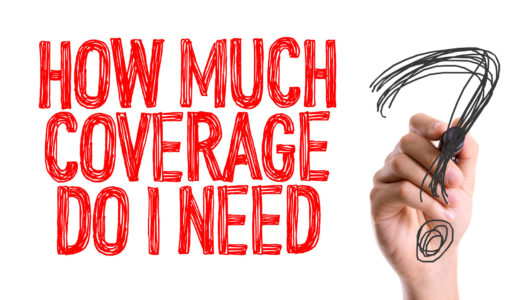 The kind of insurance coverage required by a non-U.S. citizen depends on the value of the car, its type, and who owns it.
According to the law, all cars must possess liability only. There are additional options for coverage, including:
Willful damage
Theft
Fire
Accident
Personal injury protection
Liability coverage is meant for:
Motorcycles
Light passenger vans
Private passenger vehicles
If the non-U.S. Citizen is purchasing a vehicle, then its value will determine what kind of insurance to take. Along with the coverage options discussed before, liability insurance will provide plenty of protection, if the vehicle is of little value.
If the car's value is higher, then you will have to get comprehensive insurance coverage.
If the non-U.S. citizen plans on renting a car, he/she will still need to get their own auto insurance policy. You will have to buy comprehensive and collision coverage in addition to other covers that are mandatory in your state.
If the non-U.S. citizen plans on borrowing a car from family or friends, then the value of the car will also be considered. If the owner of the car has liability insurance only, then it will not be necessary to get a policy at an extreme level.
If the car is comprehensively insured, then this should also be matched. A more cost-effective method of making sure that the vehicle is fully insured is to add the foreigner as a temporary driver on the owner's insurance policy.
If you intend to drive in the U.S. as a non-citizen, it is good to do your own investigations on the steps required before arriving. It will pay to know a local insurance broker! Remember to get an international driver's license in your country of origin.
Compare Car Insurance Companies
Compare quotes from the top car insurance companies and save
Secured with SHA-256 Encryption
Compare quotes from the top car insurance companies and save
Secured with SHA-256 Encryption
Car Insurance Costs for International Drivers
There are insurance companies in the U.S. that give auto insurance to international drivers.
Unfortunately, auto insurance for international drivers will be at reasonably higher premiums than those who have a valid and clean resident license.
The high rates are due to the following facts:
– Underwriting Requirements
Some insurance companies are strict with new applicants. According to their rating schemes, an international driver is classified as a driver with no experience.
– Credit History
Insurers in most U.S. states puts a lot of emphasis on an individual's credit history [known as an insurance score] when issuing auto insurance rates.
In such states, without U.S. credit history, foreign drivers will have difficulty in accessing the best rates.
– Local Driving History Data
The insurance company needs your local driving record as a basis for calculating your premium. Unfortunately, most auto insurers are not able to verify or use driving records from another country.
Thankfully the tips below will help you save on car insurance even if you are a non-U.S. license holder:
Shop around and compare quotes from various insurance companies before settling for the most competitive one. Many insurers accept foreign license holders, and some will even shift your no-claims years to enable you to access a discount straight away.
Secondly, talk to an independent agent, who works on behalf of many companies and compare different quotes with the same coverage.
Establish a local license early enough if you intend to initiate residency.
Learn the license requirements for the state you plan to visit. Familiarize yourself with the DMV's prerequisites for foreign drivers. You can also seek to secure a resident license if that option is available.
Establish excellent credit in the U.S. if you intend to become a citizen or stay for an extended period of time. Good credit will help you obtain the best car insurance rates.
Finding the Best Coverage
As a driver with an international driving license, it is good to learn more about the rules and regulations that govern foreign drivers in the U.S.
This information can easily be found on the internet. You can also visit the U.S. embassy in your country of origin.
As much as it's hard to get favorable auto insurance rates if you are a foreign driver, many insurers have come up to bridge this gap by providing these services.
It is important to shop around and compare different rates before settling for the most competitive one. Start comparison shopping today for auto insurance rates by entering your ZIP code below!