Do I need car insurance to cross the border?
You will need car insurance to cross the border into Mexico or into Canada. This is especially important if you're driving your own car. Canadian car insurance policies are similar to American ones. So you won't need to change much when crossing the northern borders. Car insurance to cross the border into Mexico requires more coverage if you're traveling more than 30km into the country. Scroll down to learn about coverage requirements and where to buy car insurance to cross the border.
Free Car Insurance Comparison
Compare Quotes From Top Companies and Save
Secured with SHA-256 Encryption
UPDATED: Jun 21, 2022
It's all about you. We want to help you make the right car insurance coverage choices.
Advertiser Disclosure: We strive to help you make confident car insurance decisions. Comparison shopping should be easy. We are not affiliated with any one car insurance company and cannot guarantee quotes from any single company.
Our car insurance industry partnerships don't influence our content. Our opinions are our own. To compare quotes from many different car insurance companies please enter your ZIP code on this page to use the free quote tool. The more quotes you compare, the more chances to save.
Key takeaways...
If you're taking your personal car on a road trip, make sure your insurance will extend before you cross the border
Policies purchased from companies in the U.S. generally have coverage restrictions when you're in other countries
If you're driving across the US-Mexico border, you can secure Mexican insurance for coverage without exclusions
Your insurer may provide liability coverage 10 miles into Mexico but it won't pay if you have a physical damage loss
If you're going to rent a car, ask the rental car company what type of protection you should buy
If you're planning an international trip, don't cross the border in your vehicle until after you've purchased all of the necessary auto insurance. This could mean buying a temporary add-on to cover you while you're traveling. If you travel between countries on a regular basis, you might want a more permanent policy.
In the United States, having the mandatory minimum auto insurance in place on the vehicle you're driving is a requirement. It doesn't matter if you're a resident or a citizen. You can't drive an uninsured vehicle on public roads. Insurance is also mandatory when crossing the border.
If you're driving your own vehicle into Mexico or Canada, you need to familiarize yourself with the law. The last thing you want is to get turned away right before you set off on your trip because you failed to secure the right insurance. While the exact requirements vary between provinces, Canadian insurance is similar to many US states.
Find the insurance you need at the best rate by using our free quote tool. Just enter your zip code above to get started.
Here's a guide to help you build the right insurance portfolio while you're planning ahead:
Why doesn't your personal insurance fully protect you?
When you buy auto insurance, you're buying insurance a specific car. Since coverage follows both the car and the drivers on the policy, it's fair to assume that you'll have protection as long as you're in your car.
While you do have coverage anywhere in the United States, your personal auto policy isn't designed to provide international protection. Drivers generally have to ask an insurance agent about add-ons for their auto insurance policies.
Compare quotes from the top car insurance companies and save
Secured with SHA-256 Encryption
What are the specific location restrictions under your insurance?
You must buy auto insurance from a provider that's licensed to sell insurance in a specific state. The coverage that you buy will always satisfy at least the minimum statewide requirements.
Not only will you have protection while you're driving anywhere in your state, you'll also have coverage that complies with all minimum insurance laws anywhere in the country.
When you're driving in Mexico, your U.S. insurer will not cover you. Some of your coverage will extend, but there are mileage restrictions and coverage restrictions that leave you at risk. There's a better chance your U.S. insurance will still provide coverage in Canada.
What are the mileage restrictions when you cross the border?
Mileage restrictions when driving into a bordering country vary from carrier to carrier and state to state. Generally speaking, you're only allowed to drive between 25 and 100 miles past the Mexican border if you want the limited coverage to apply.
If you're driving into Canada, your insurer is more likely to extend coverage in the entire country without restrictions. Driving in Canada has proven to be much less risky than driving in Mexico.
Compare Car Insurance Companies
Compare quotes from the top car insurance companies and save
Secured with SHA-256 Encryption
What type of coverage remains in effect when in Mexico?
If you're driving south of the U.S. border with protection provided solely from your auto insurance carrier, not all of the coverage that you have on the policy is going to be valid. Most companies offer you coverage in the Border Zone, also known as the Free Trade Zone.
You'll only have protection for your car and not liability risks even if there's a coverage extension in the Border Zone. Your U.S. insurance won't pay for any third-party liability claims presented against the policy if you're in Mexico. Unfortunately, ignorance is not bliss. Even if your trip is short, your insurance coverage won't kick in if you don't know you need a qualified Mexican insurance company.
It also won't pay for physical damage claims if you don't carry the coverage or if you pass the Border Zone. This rule applies as soon as you cross the border.
Compare quotes from the top car insurance companies and save
Secured with SHA-256 Encryption
What Does Physical Damage Coverage for Cars in Mexico or Canada Pay for?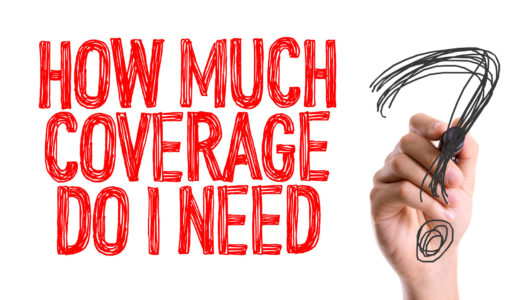 Physical damage coverage is a first-party coverage that you can add to your policy for an extra charge. You can add only comprehensive or both comprehensive and collision.
Your car will be repaired or replaced up to its estimated fair market value if you have coverage. You'll only be responsible for paying your deductible.
If you buy comprehensive, you'll have coverage to protect you in the following situations:
your vehicle is stolen
your car is vandalized
your car has flood damage
your vehicle is damaged by a fire
you collide with an animal
Collision pays for damages when you collide with an object or when your vehicle overturns while it's being driven.
How can you purchase liability protection in Mexico?
If you're driving into Mexico, you have to carry the mandatory liability limits that are required under Mexican law. You also have to apply for a driving permit if you're going further than 30 kilometers into the country. Especially if you're financing a car or doing this on a regular basis, your bank may request proof of this coverage.
It's best that you purchase Mexican auto insurance before you cross the border so that you have much-needed liability protection. Bodily injury and auto damage are serious risks just as they would be in the United States.
If you buy your coverage before you leave for your trip, you can buy it from a travel agency or also online direct from a provider. Basic coverage is very inexpensive.
Drivers who wait to buy their coverage can purchase Mexican insurance from an agency located right at the border as well.
Why Is Liability Coverage So Important when Traveling?
Mexican law says that all drivers must carry liability insurance to legally drive anywhere in the country. Unlike the United States, where drivers must comply with different state laws, the law for insurance is the same throughout the country.
Failure to comply could leave you without a car and in serious legal trouble.
Liability insurance is very important. It is the only type of coverage on your personal auto policy that protects you if someone else is claiming you're liable for their damages. It's also what protects you in court if someone is suing you for those damages.
Without third-party liability coverage, you would pay a significant amount of money after an at-fault accident.
Compare quotes from the top car insurance companies and save
Secured with SHA-256 Encryption
What type of coverage extends when entering Canada?
If you're driving into Canada, you don't have to do quite as much planning. Your U.S. car insurance provider might not protect you very much into Mexico, but your coverage limits will remain in effect when you're going north rather than south.
Canadian requirements and insurance policies are very similar to American policies and requirements. This, coupled with the fact that Canada isn't as risky to drive into, is why you'll have coverage in Canada when you don't have coverage in Mexico.
Before driving over the border, make sure you have a certificate from your insurer.
What happens if you're renting a car?
If you're going to rent a car instead of taking your personal vehicle, make sure that you don't violate the terms of the rental agreement. Most companies don't allow you to drive rental over the border.
If you do, you could be accused of theft. It's better to rent when you're already in Mexico.
As you can see, planning a road trip out of the country can be more complicated than you would think. You'll have to learn about the driving laws and purchase the appropriate insurance.
If you need to get quotes for coverage today, use our online rate quote tool and see how much your policy will cost you.
Editorial Guidelines: We are a free online resource for anyone interested in learning more about auto insurance. Our goal is to be an objective, third-party resource for everything auto insurance related. We update our site regularly, and all content is reviewed by auto insurance experts.