Jerry Seinfeld's Car Collection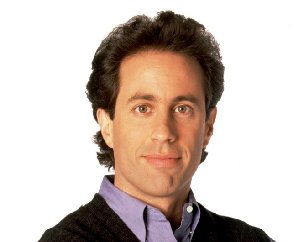 Jerry Seinfeld is one of the world's greatest comedians, best known for the Seinfeld TV show he co-created and co-wrote with Larry David (Curb Your Enthusiasm)
Seinfeld was aired from 1989-1998 enjoying one of the highest ratings for any comedy in history and still continues to dominate the syndication market for reruns. In fact, Seinfeld re-runs earn more annually than most TV shows and have generated Jerry an estimated $350 Million in net worth over the last 20 years.
Seinfeld Porsche Collection
While a very private individual Jerry Seinfeld's enthusiasm for Porsches is well known and its rumored he has one of the world's greatest collections.
During the 1990's Jerry actually rented a hanger in Santa Monica Airport simply to store part of his collection and in 2004 started construction of a $1.4 million private garage in Manhattan just for his Porsche collection. The Seinfeld cars are rumored to include:
A Porsche 550 Spyder (the model James Dean died in)
A wealth of Porsche 911's
Numerous Porsche Boxters
Porsche Carrera GT
A Porsche 959 (only 337 were ever made)
And more.
Some estimate the Seinfeld car collection of Porsches alone are with an estimated value well over $10 million – less than 3% of his rumored net worth. Jerry Seinfeld's cars are nearly as famous as he is.
Do you own a luxury car?
Choosing the right car insurance company is a little more challenging for a luxury car.
The purchase of a vintage or classic car requires specialized auto insurance and for those purchasing a new car you really must understand certain terms like GAP car insurance to have full coverage in the case of an accident.
Learn more about luxury car insurance by connecting with licensed car insurance companies today