Who is the voice of the Geico Gecko?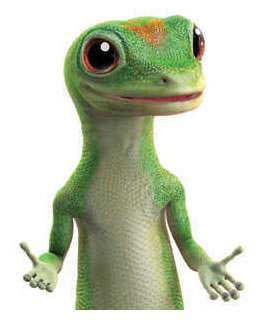 GEICO auto insurance is widely known for its Gecko Commercials but who is the voice of the Gecko?
The GEICO Gecko was originally created by the Martin Agency (todays CGI version was generated by Framestone CFC) and was created from the effect of a Screen Actors Guild Strike in 1999. The strike prevented actors from working in commercials so the Martin Agency created what is now arguably the most famous Gecko in the world.
Who is the Voice?
It was decided that the Gecko speak with an English (Cockney) accent and in the original set of commercials the Gecko character pleaded with people to stop calling him in error as he is a gecko not to be confused with GEICO. The similarity between the company name and the character was an instant hit and similar to Absolute's Vodka campaigns marked just the beginning of an advertising campaign to be wrote about in marketing books everywhere for decades to come.
The voice of Geico Gecko has been played by several actors more notably David Kelly as the Gecko with the British Aussie accent and Kelsey Grammar (the stiff English accent).
GEICO is one of the masters of marketing and with Warren Buffet as the owner it is pretty hard not to imagine GEICO as one of the leading car insurance companies of the nation.
Why get a GEICO car insurance quote?
As one of the top 5 car insurance companies in the nation GEICO offers both affordable car insurance rates and superb customer service so whenever you start to compare car insurance companies make sure to include GEICO on your list of potential providers.