Hanover Car Insurance Review
Our Hanover car insurance review finds the company offers many benefits to policyholders, including rental coverage upgrades and customized equipment coverage. Enter your ZIP code below to compare insurance quotes from multiple car insurance companies to see if Hanover Insurance Group offers you competitive car insurance rates.
Compare Car Insurance Companies
Secured with SHA-256 Encryption
UPDATED: Nov 6, 2020
It's all about you. We want to help you make the right car insurance coverage choices.
Advertiser Disclosure: We strive to help you make confident car insurance decisions. Comparison shopping should be easy. We are not affiliated with any one car insurance company and cannot guarantee quotes from any single company.
Our car insurance industry partnerships don't influence our content. Our opinions are our own. To compare quotes from many different car insurance companies please enter your ZIP code on this page to use the free quote tool. The more quotes you compare, the more chances to save.
Editorial Guidelines: We are a free online resource for anyone interested in learning more about auto insurance. Our goal is to be an objective, third-party resource for everything auto insurance related. We update our site regularly, and all content is reviewed by auto insurance experts.
Key takeaways...
Car insurance with Hanover is very versatile — they provide multiple types of car insurance, supplemental coverage, and benefits
Hanover Insurance Group offers car insurance discounts as well
The level and expertise of Hanover's customer service skills and claim service also make any situation or claim less stressful
The Hanover Insurance Group promises world-class performance to its policyholders. They work hard to offer you quality products and services for your car insurance needs.
If you are looking for car insurance or other types of insurance as well, Hanover has a lot to offer. They have some of the best agents in the industry to help you build a policy that works for you at an affordable price.
Looking for a better and more affordable auto insurance plan? Enter your ZIP code above and compare at least three to four policies today!
What kind of insurance coverage does Hanover offer?
Hanover offers a wide variety of policies to customers. You can insure anything from your boat to your business. Having multiple policy options means you can have all or most of your insurance needs filled in one place for ease and convenience.
The following coverage options are available through Hanover:
Being prepared when you're on the road is more than just having insurance coverage; you want to know how to stay safe and what to do if you get into an accident.
Hanover's "In Case of an Accident Guide" has all the information you need to fill out an accident report and file a claim. Keep it in your car for convenience.
Compare quotes from the top car insurance companies and save
Secured with SHA-256 Encryption
How can you build a good car insurance policy with Hanover Insurance?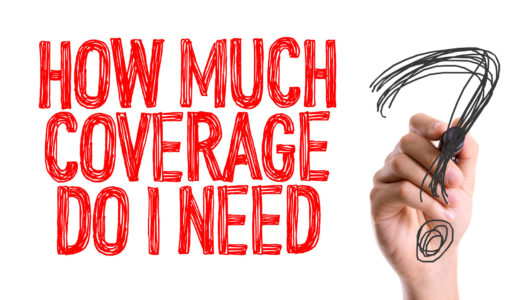 The most important aspect of your vehicle is your insurance policy. Without the right plan, you could be out a lot of money after accidents, theft, and other problems.
Fortunately, Hanover helps you through this offering you the right coverage for your policy. You can customize your Hanover policy with the following insurance coverage options:
Compare Car Insurance Companies
Compare quotes from the top car insurance companies and save
Secured with SHA-256 Encryption
Extra Benefits
Basic coverage isn't your only option with Hanover. You can also get a variety of other benefits, such as:
Hanover Car Insurance Discounts
https://www.youtube.com/watch?v=bhb9wW2-U4I
Any good car insurance company will offer discounts to help reduce the cost of your premiums. Hanover is no different. They offer some of the top discounts in the industry including:
Take advantage of as many of these discounts as you can, even if it means making a few upgrades to your vehicle. It will save you money and keep your car safer.
Compare quotes from the top car insurance companies and save
Secured with SHA-256 Encryption
Hanover Customer and Claim Services
Some companies have horrible customer service, which makes dealing with them difficult. With insurance companies, you don't have to deal with them often, but when you do, it's usually because you have to make a claim.
Filing a claim can be stressful and irritating all by itself, so when you add to it bad customer service, the whole process can be excruciating. Hanover will not put you through this trouble.
Hanover Insurance has skilled customer service and claims personnel who will help you quickly, efficiently, and kindly. They are expertly trained and dedicated to using their knowledge to offer a friendly, helpful, and quick experience.
Life is a lot easier when you don't have to deal with frustrating details.
Take advantage of what Hanover has to offer. They have excellent service, a wide-range of products, and plenty of ways to save money. It's worth a look to see how they can help you.
If you'd like to compare Hanover's car insurance to other companies, enter your ZIP code below and start comparison shopping today!