Auto Insurance Specialists Car Insurance Review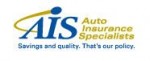 The Auto Insurance Specialists Car Insurance review shows that the Auto Insurance Specialists Auto Insurance Agency is a car insurance provider based out of California.
The company is headquartered at P. O. Box 6507, Artesia, California 90702-6507. The toll free phone number for this company is 1-888-772-4247.
See customized side-by-side car insurances rates now by just entering your ZIP at the top of the page!
Auto Insurance Specialists is an independent insurance provider that finds the best car insurance policies for its clients by representing multiple car insurance providers at the same time. This company offers vehicle insurance, specialty insurance, and property insurance.
The types of vehicle insurance available through the Auto Insurance Specialists are:
Car insurance
Motorcycle insurance
Boat owners insurance
Watercraft insurance
Mechanical breakdown insurance
Motor home insurance
Commercial car insurance
Roadside assistance coverage
Mexican vehicle insurance
The property insurance available includes condo insurance, home insurance, renters insurance, mobile home insurance, flood insurance, umbrella insurance, and earthquake insurance. For those looking for specialty insurance the Auto Insurance Specialists offer wedding insurance, health insurance, and life insurance.
The Auto Insurance Specialists car insurance program offers property damage and bodily injury liability coverage, medical payments coverage, comprehensive coverage, collision coverage, and underinsured and uninsured motorist coverage.
Compare the car insurance rates of the Auto Insurance Specialists Auto Insurance Agency to other leading car insurance providers in your area by entering your ZIP today!