What is not covered under a car insurance policy?
There is no such thing as a blanket "protection for everything" car insurance policy, and what's not covered by car insurance will be determined by the kind of policy you have. For example, if you're driving with just minimum liability, then your medical costs are part of what is not covered by your car insurance policy. If you only have collision coverage, then damage caused by fallen trees or vandalism is part of what's not covered by car insurance. Enter your ZIP code below to find rates for more coverage.
Compare Car Insurance Companies
Secured with SHA-256 Encryption
UPDATED: Mar 31, 2021
It's all about you. We want to help you make the right car insurance coverage choices.
Advertiser Disclosure: We strive to help you make confident car insurance decisions. Comparison shopping should be easy. We are not affiliated with any one car insurance company and cannot guarantee quotes from any single company.
Our car insurance industry partnerships don't influence our content. Our opinions are our own. To compare quotes from many different car insurance companies please enter your ZIP code on this page to use the free quote tool. The more quotes you compare, the more chances to save.
Editorial Guidelines: We are a free online resource for anyone interested in learning more about auto insurance. Our goal is to be an objective, third-party resource for everything auto insurance related. We update our site regularly, and all content is reviewed by auto insurance experts.
Key takeaways...
All states have minimum car insurance requirements
Having a sufficient amount of coverage protects you in case of an accident
The key to having sufficient auto insurance coverage is understanding exactly what you have coverage for. This knowledge will not only help you negotiate for better car insurance rates but also save time, money and energy when the time comes to submit a claim.
Car insurance policies can provide coverage for almost anything however it depends specifically on the terms of your unique policy.
There is no such thing as a blanket "protection for everything" car insurance policy
Learn more about car insurance coverage today and when you're ready to connect with local car insurance companies to get free auto car insurance quotes online!
What type of coverage do you have?
You really need to know the answer to this question before submitting a claim.
Depending on what car insurance policy you obtained you may only have liability protection, may have NO medical coverage, and may/may not be insured against property damage.
All states have minimum car insurance requirements but most states only focus on liability protection and do not require drivers to obtain insurance against damage to their own vehicle.
While other states may require a little more there is no single state who requires a fully comprehensive set of requirements for providing "reasonable " coverage for the average driver.
Compare Car Insurance Companies
Compare quotes from the top car insurance companies and save
Secured with SHA-256 Encryption
Compare quotes from the top car insurance companies and save
Secured with SHA-256 Encryption
What types of coverage are available?
Car insurance coverage comes in a number of elements – all of which can be added to your policy at a very reasonable cost.
Some of the key policy features drivers should consider are:
Liability coverage
Comprehensive Car Insurance
Collision Car Insurance
Uninsured/Underinsured Motorist Coverage
Bodily Injury Coverage
Property Damage Insurance
Medical Payments
Rental Car Coverage
Some of these features can overlap one another but this depends on your car insurance company, so learn about the topics first then start to explore auto insurance rates.
What is not covered by a car insurance policy?
Car insurance is heavily regulated by law and one of the most common acts against car insurance companies is the act of filing a fraudulent claim.
This is not only illegal but also a slam dunk way for an insurance company to deny your claim.
Auto insurance fraud is more or less submitting claim for damages caused by an intentional or deliberate act.
Auto fraud is one of the key reasons why car insurance rate continue to rise and is taken very seriously by both law enforcement officials and insurance company review staff.
Should you be involved and convicted of insurance fraud it may be almost impossible to ever get insurance again.
Car insurance is also not a substitute for normal wear and tear of a vehicle.
Should your tires blow out or engine breakdown when you happen to be out of warranty these repair costs are still your responsibility.
Did you lose personal property from your vehicle? Ever lose items like a radar detector, CD collection or a shopping bag in your car during a car break-in?
These items (unless attached to the vehicle) are considered personal property and car insurance policies generally do not cover the loss of these items.
However many credit card companies and home insurance policies often have insurance coverage so it's a good idea to check and see what other options you have to get reimbursed.
How much car insurance coverage do I have?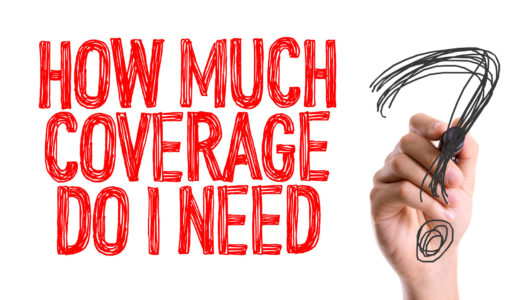 The answer to this question depends on your unique policy. Some people have state minimum requirements such as $10,000 while others have more reasonable amounts well exceeding $100,000.
The limits of your coverage are quite critical actually as having car insurance coverage with a very low limit is almost like having no car insurance at all.
Check with any potential providers about the limits they are offering and make sure they are inline with your needs.
In summary, car insurance is a key financial tool but you should always understand (a) what you are covered for (b) how much your limits are and (c) how to file a claim.
Ready to compare car insurance companies – Use our national database and get FREE auto insurance quotes online. Enter your zip code below to get started!