Does my auto insurance cover a rental truck?
Key takeaways...
With enough coverage, auto insurance would cover a rental truck
It's important to have a high level of liability and comprehensive coverage to protect rental trucks
There are a few other ways to protect a rental truck without purchasing a policy from the rental counter
When you rent a truck, you don't want to spend a lot of money insuring it. You might only be using the rental truck for a few hours or days, and therefore you don't want to get an entirely separate policy.
Knowing whether your auto insurance covers a rental truck is important. There are ways to get it covered so you can save money.
If you are in need of better auto insurance before securing a rental truck, try our FREE online quote tool and start comparing at least three to four policies today! Enter your ZIP code above!
How Insurance Covers a Rental Truck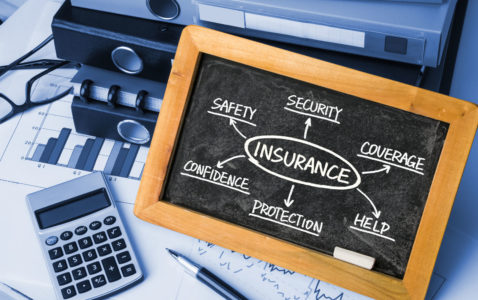 You may or may not need rental car insurance. If you have auto insurance, the best thing to do is call the insurance company to see if you have sufficient coverage for a rental truck.
In most instances, if you have a high level of liability insurance (above and beyond state minimums) and you have comprehensive coverage, then you have the protection.
However, the insurance company will ask questions and then let you know what coverage you actually have.
If you plan on renting cars and trucks, you want to find the right coverage from the very beginning.
This way, any time you're at the rental counter, you can dismiss any additional insurance policies they want to try and sell you. It will save you money and ensure that you have financial protection in the event of damaging the rental.
When you're in the market for auto insurance, it's important to add as much coverage as you can afford. Online quotes can be obtained to show you what the various insurance companies will charge.
From there, you can make comparisons and determine which company has the best deal.
Free Car Insurance Comparison
Compare Quotes From Top Companies and Save
or call
(855) 425-8122
for free quotes
Value Differences on Your Car Versus a Rental Truck
One of the things you have to look at is the value differences on your car versus a rental truck. Looking at the differences will determine if you need to get any additional coverage.
Otherwise, if you were to total the rental truck, the insurance company wouldn't cover the full extent.
When you buy an auto insurance policy, the value of your car is taken into consideration. If you're driving a car valued at $20,000, your liability levels will reflect such a thing. There would be no reason to have coverage beyond what it would take to replace your car.
With a rental truck, it might have a value of $30,000 or even more.
This $10,000 deficit within your coverage is where you might run into problems. If your rental truck has a higher value than the car you have insured, it could end up costing you money out of pocket in the event of an accident.
When you talk to the insurance company, they will advise you on whether it's a good idea to add temporary additional coverage or get some level of coverage from the rental company. If you have umbrella insurance in a separate policy, this could also provide the necessary financial protection.
How to Get Coverage on a Rental Truck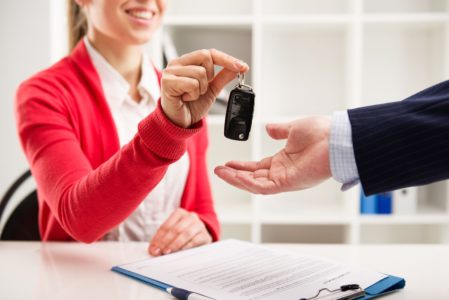 You'll need insurance in place for your rental truck no matter how you drive it:
to move
to bring home some supplies
to use on a vacation
You cannot drive the truck without some insurance in place.
The rental company will ask for a copy of your insurance card or have you purchase their policy.
You don't want to purchase their policy if it can be helped because it's likely to double the cost of the rental truck. Plus, you don't want to spend the money and end up doubling the coverage. If your insurance policy covers you, then you're all set.
If your insurance policy doesn't cover a rental truck, you want to be sure you have some coverage, because truck accidents have been known to happen from time to time.
You might have a credit card with travel benefits. The credit card would provide you with insurance if you book the rental truck with that credit card.
Not all credit cards offer this perk, but it's certainly worth looking into. They might provide the full coverage so even if you total the truck, you wouldn't have to pay anything out of pocket.
The only time you should pay for insurance at the rental counter is if your auto insurance policy doesn't provide the coverage and you don't have a credit card that offers travel benefits.
Many times, auto insurance will cover a rental truck. You should take these kinds of scenarios into consideration when you shop for a policy. It will save you money in the end, and that's always a desirable thing when it comes to insurance.
Looking to save some money while looking for a rental truck? Enter your ZIP code below and start comparing auto insurance rates today!